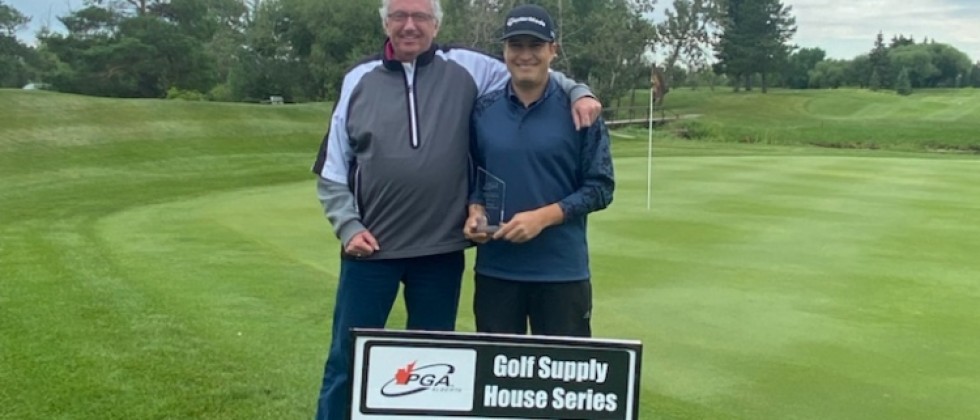 Tournament News
Final Group Battle Ends With Mitchell Fox Victory
Cooler weather at Leduc GC didn't deter some low scores in round 2 of the fifth Golf Supply House Series Event.
The final group on the course battled all day that lead to Mitchell Fox (Speargrass GC) finishing on top with a final score of 10-under. In round 2, Mitchell carded a 64 with 8 birdies.
Finishing in a close second place at 8-under was Dillon Batsel (Desert Blume GC) with a final round 70 to follow an opening 64.
In Third, Keith Whitecotton (The Quarry) shot a final round 64 with 6 birdies and an eagle to finish 7-under for the tournament.
Fourth place goes to Tyler LeBouthillier (GOLFTEC Calgary Beacon Heights) with 7 birdies and an eagle to also shoot 64 and finish at 5-under.
Rounding out our top 5 is Michael Harrison (Goal Creek GR) who was a steady 70, 69 to over the 2 day event.
Thanks once again to our sponsor Golf Supply House and to Leduc GC for hosting.
Congratulations to our skins winners of round 2, Tyler LeBouthillier with a hole out eagle on 3, Nick Vandermey with a birdie on 8, and Spencer Vandermey with a birdie on 17.