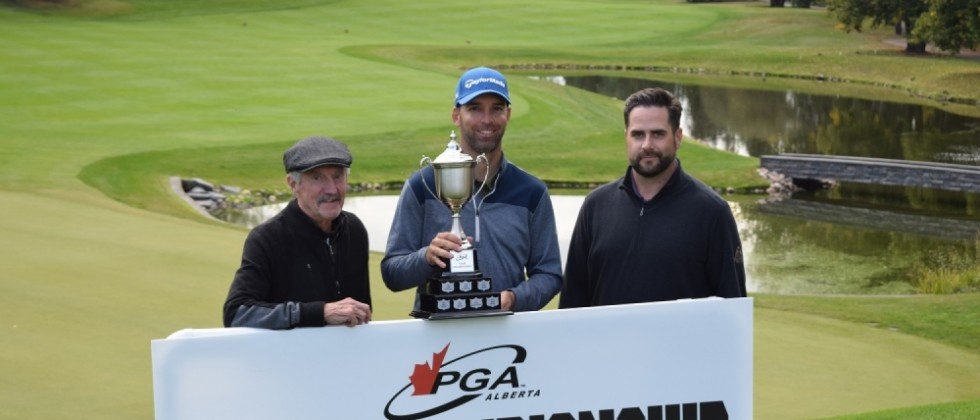 Tournament News
Round two of the Sunice/Bobby Jones Fall Championship at Royal Mayfair GC in Edmonton saw plenty of action throughout the round making for an exciting day. Conditions were much improved from round one for the field with temperatures hovering around 15 degrees and having no rain on the course.

After a hard fought battle on the course, Wes Heffernan (Golf Canada Centre) emerged as the 2018 Fall Championship winner thanks to his superb round one of 6-under 64. Wes followed up his opening round score with a solid 1-under 69 today to hold off all competitors and securing his place as the Champion with a two-day total score of 133 (7-under).

Not without competition, Heffernan was challenged all day by Stefan Cox (Calgary G&CC) who shot the round-two low 4-under 66. Stefan's efforts today secured his 2nd place finish in the Championship which included four birdies and fourteen pars to fall two shy of Wes at 135 total (5-under).

Finishing third in the Championship one back of Cox was local favourite Mike Belbin (Royal Mayfair GC). Playing at his home course, Mike had an excellent second round of 3-under 67 to finish with a total of 136.

Rounding out the top five was Riley Fleming (NGA Dome) finishing in fourth with a 139 (1-under) and Kent Fukushima (Redwood Meadows G&CC) in fifth with a 141 (1-over).

Final tournament of the PGA of Alberta schedule is the Pro-Assistant hosted at Kananaskis Country GC on October 1 & 2.