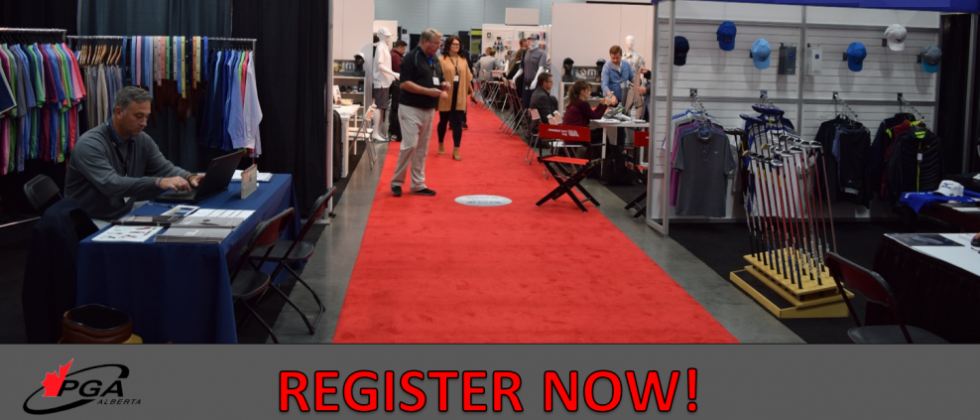 Buying Show News
Register your Facility for the Buying Show
Attendee Registration is now Open. Register the staff at your facility for the 2018 PGA of Alberta Buying Show on October 16-18 at the Edmonton Expo Centre. Remember to invite your General Manager, Facility Owner and Food and Beverage staff!
Our Buying Show continues to be the only "full scale" Show of its kind in Canada and it is with great pride that we host this Show every fall for our Members, Industry Suppliers and guests of the Industry. The Buying Show is an event that is restricted to PGA of Canada Members, Non-PGA of Canada Facilities and Golf Industry Merchandisers and Equipment Manufacturers.
On behalf of our Board of Directors, we want to thank you all in advance for continuing to support the Buying Show. We look forward to seeing you there!
Click here for more information including the schedule!