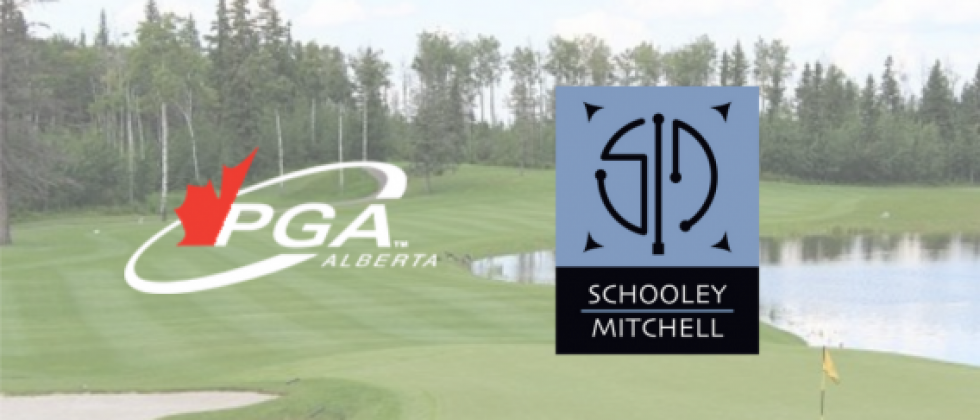 Partner News
PGA of Alberta Announces New Partnership with Schooley Mitchell
The PGA of Alberta is pleased to announce a new partnership with the Schooley Mitchell, a Canadian company specializing in cost reduction consulting, for the next three years!

"The PGA of Alberta is excited to have Schooley Mitchell join our Association as a partner" said Robert Rousselle, PGA of Alberta Executive Director. "Our experience and dealing with Mr. Pendergast was simple, efficient and we are already seeing financial benefit."

Schooley Mitchell has helped thousands of businesses across North America improve their bottom line by reducing overhead using their proprietary software and buying power for over 20 years. They have developed several programs specific to the golf industry, particularly in Canada, recognizing the challenges that come with the seasonal nature of golf in our country.

"We use our massive database and advanced analytics to audit our clients' monthly expenses, finding ways to optimize their plans and renegotiate their contracts" said Mickey Pendergast, Strategic Partner at Schooley Mitchell.

"We are not providers or brokers, so we are not trying to get our clients to switch providers—we work with them to find the best possible program, usually with their existing provider. And our only fee is a share of the savings for a period of time; if we don't find savings, we don't get paid. It's a no-risk way to make sure you aren't wasting any of your hard-earned dollars."

Schooley Mitchell has had success with several Alberta golf courses and with the PGA of Alberta itself, reducing costs like telecom, merchant services, and waste handling—all at no cost to them. For more information, please visit their website HERE or contact:

Mickey Pendergast - Strategic Partner
Phone: 403-875-4777
Email: [email protected]