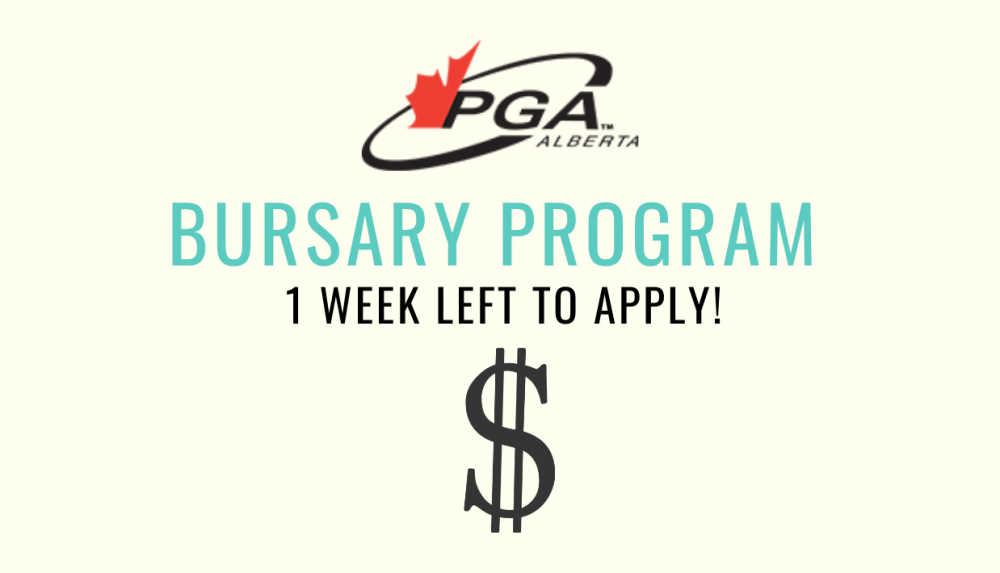 Association News
PGA of Alberta Bursary Program
The PGA of Alberta is pleased to present four Bursaries of $750 each to deserving PGA of Alberta members who are either Apprentice Professionals or Class A Professionals and meet or exceed the bursary criteria as outlined.

All Apprentice Professionals and Class A Professionals (who are not employed as Head/Executive Professionals) are eligible and encouraged to apply. A minimum of two of the bursaries will be reserved for seasonal AP's (working 9 months or less for their employer). Please click the below link to be directed to the application form.
Deadline to Submit - September 30th @ 4pm

*New Feature - Saved Drafts*
You can now save your applications online before submitting! Please follow the steps below.
You must be logged into your account to be able to save your draft.

Save Draft button is located at the bottom of every application on the website.
To find Saved Drafts please go to "My Account" or "Manage Account" > My Saved Drafts.
Submit when finished!