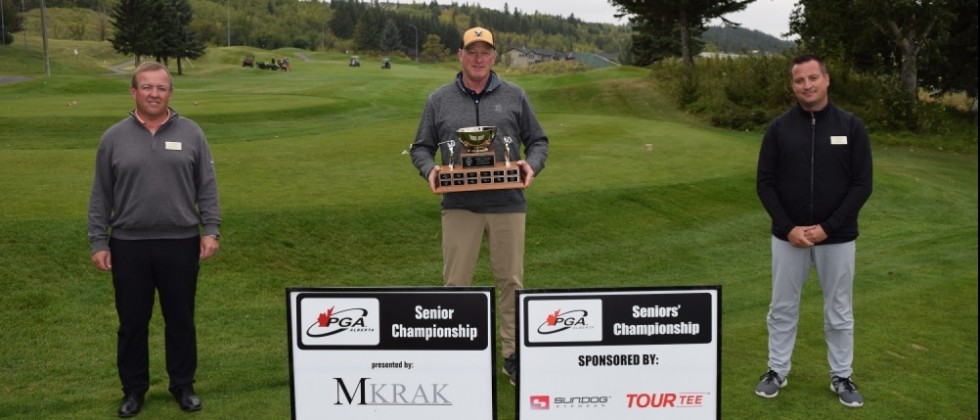 Tournament News
Randy Robb Rallies to First Seniors' Championship Win
Day two at the Valley Ridge GC Seniors' Championship presented by MKRAK and Sundog Eyewear / Tour Tee saw the course again in mint shape for our competitors and a slight improvement on the playing conditions which was a welcome change for all.
Winning his first Seniors' Championship was a relentless Randy Robb of Edge Golf Academy who carded two excellent rounds to finish at +1 overall for the Championship. Randy managed to come from 2-strokes behind our round 1 leader today and played blemish free golf on the back-9 to end up winning by 2 strokes!
In second was Phil McCluskey (River Bend G&RA) who put together two great rounds of golf to finish the Championship at +3 overall. In third was PGA of Alberta President Greg McGarry (Glendale G&CC) who carded two solid rounds of golf in his first Seniors' Championship to finish at +5 overall. Rounding out our Top-5, in a 3-way tie for fourth was Richard Stringer (Country Hills GC), Scott Allred (Elbow Springs GC) & Scott Westman (The Ranch G&CC) who all finished the tournament at +7 respectively.

Congratulations to our Super Senior Division (60+) winner Kevin Day (Billy D's GC) who carded two excellent rounds to finish the tournament at +9 and in solo seventh of the Championship (pictured below).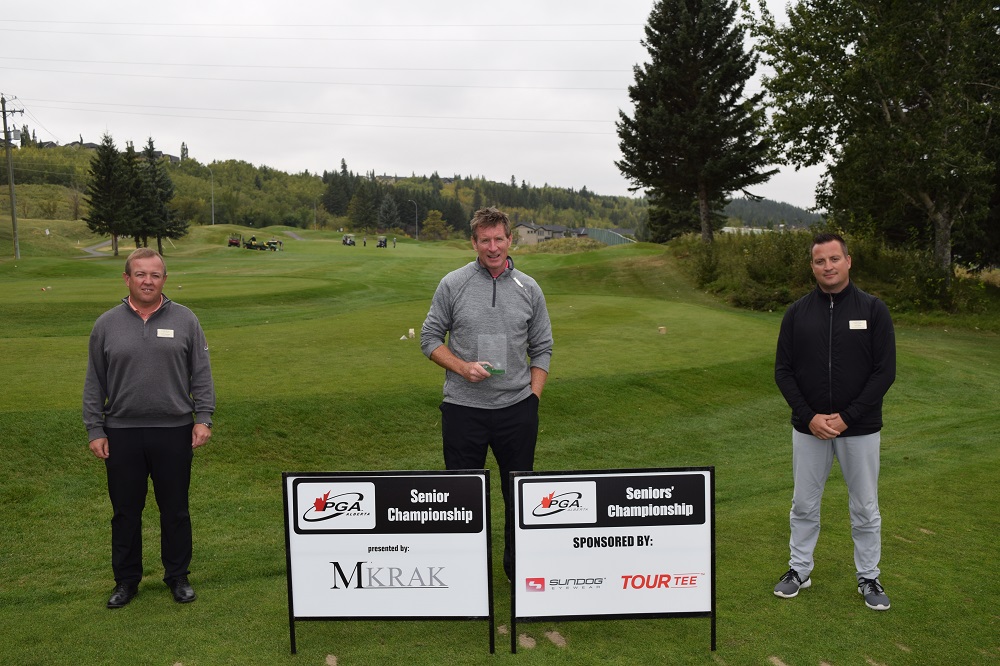 Congratulations to our 6 skins winners today who each won $96 - Randy Robb on #5, Scott Bergdahl on #6, Richard Stringer on #11, Scott Allred on #12, Richard Hardy on #17 & Bob McArthur on #18. Special thanks to our Sponsors and host venue for helping put on another excellent Championship.