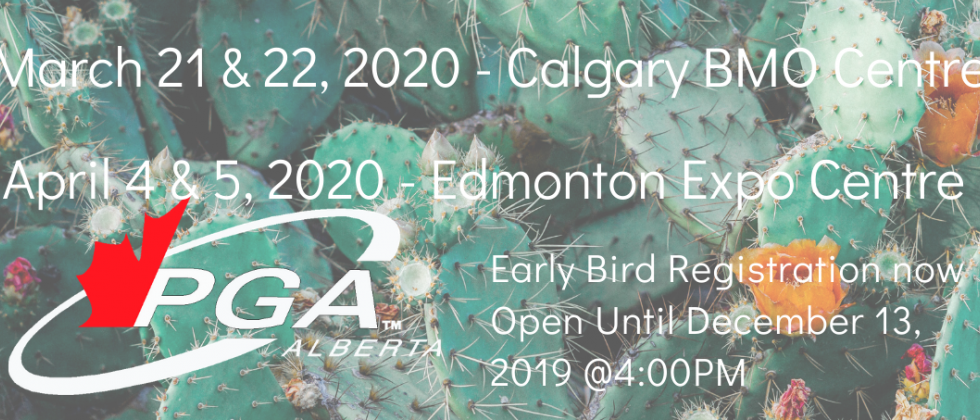 Golf Show News
2020 Golf Show Early Bird Registration
The early bird registration deadline for both the Calgary and Edmonton Golf Shows is on December 13th, 2019 which is right around the corner. Take advantage of the early bird rates and don't miss your chance on great savings and being a part of the Alberta Golf Shows.
Reasons to attend the Golf Show are to gain access to approximately 8,000 passionate golfers throughout the province, have access to our million dollar clearance centre, sell green fees and memberships and expose your brand or facility to new demographics in a fun environment. Attending the show can help increase the number of golfers walking into your clubhouse as well as increased sales in memberships.
For more information on how to register, rates and deadlines please visit the link below.
https://www.pgaofalberta.com/events/golf-shows/
Any questions or concerns please contact our events coordinator Ashley Van Kroonenburg at [email protected]