Chris Schatzmann
PROfile
I was born in Toronto, Ontario and grew up on the Adena Springs Horse Farm (now home to the Magna Golf club) in Aurora, Ontario. My first job came as a 14 year old backshop attendant at Westview Golf Club, which was located a short bike ride from were I lived. At Westview I swung a golf club for the 1st time and immediately fell in love with the sport. For my last year of high school I moved to Canmore, Alberta and quickly found a home course at the Canmore Golf & Curling Club. Darren Cooke was a great resource for me in Canmore and eventually mentored me on the requirements on becoming a PGA of Canada professional. After completing high school I attended the University of Calgary and completed a Bachelor of Kinesiology degree. Knowing that I wanted to pursue a profession in the golf business, I completed the required Business Administration educational requirements at Mount Royal University. During my time at MRU I was able to hone my golfing skills playing on the MRU golf team.
I met legendary professional Ron Laugher in the spring of 2000 and was fortunate enough to land a position at Priddis Greens Golf & Country Club. I was able to complete my PAT the fall of my first season at Priddis and spent the next 4 seasons learning the fundementals of the golf business through an amazing team at the club. The skills I learnt at Priddis created a solid foundation that I built my golf career on.
When an oppurtunity for a senior associate job became available at Stewart Creek Golf & Country Club I jumped at the chance to move back to the mountains. Being part of a growing team under the leadship of Greg Andrew was a phenomenal experience. As the golf course mutured, I developed my skills and was rewarded with the Head Golf Professional position in 2009. Through the past 17 seasons the team at Stewart Creek has worked together to position the club as Canada's finest mountain golf experience. I was recently recognized as the 2021 PGA of Alberta PGA Professional of the Year, although this in an indvidual award, it is the culmination of a group effort that I feel very fortunate to be a part of.
I reside in Canmore with my wife Ella, and our two children Cody (14) & Nelly (12), our Bernadoodle Heidi and Tabby Cat Hailey. Life in the mountains is full of adventures that keep us occupied all year round, we love calling Canmore home!
Q. What do you enjoy most about the game and the business of golf?
I enjoy the pure bliss during the fleeting moments when I think I have figured out my golf swing. On the business side I have a passion for inspiring and leading a team that strives for the common goal of creating an unparralled golfing experience.
Q. What or who influenced you in becoming a Golf Professional?
The main reason I beacme a golf professional is that there is no place I would rather be than at the golf course.
Q. What would you be doing if you weren't a Golf Professional?
Formula 1 driver
Q. What is your favourite golf course in the world?
Cabot Cliffs, Inverness, Nova Scotia & Shadow Creek, Las Vegas, Nevada
Q. Who is your favourite PGA Tour player?
Tiger Woods
Q. What is the first club you take out of your bag on the driving range?
7 iron, always the trusty 7 iron
Q. What is the most number of holes of golf you have played in one day?
72
Q. What is your career low round and where did you shoot this score?
64 at Banff Springs Golf Course
Q. What significant accomplishments are you most proud of?
The accomplishment I am most proud of is being able to create and maintain a healthy work life balance.
Q. What other interests, hobbies and passions can you share?
I love coaching hockey and being outdoors sending it while skiing, surfing and mountain biking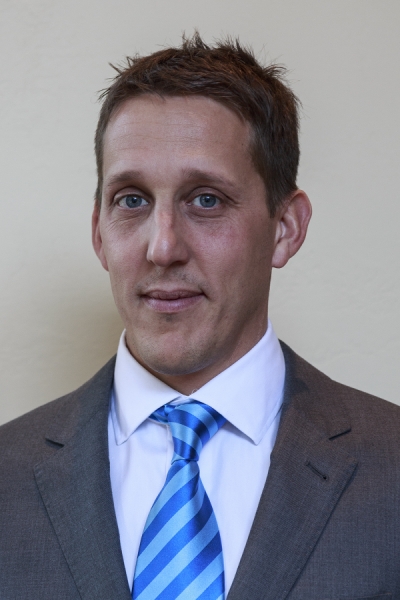 ---