Kyle Corriveau
PROfile
Raised in a small town about 20 minutes north of Barrie, Ontario is where I found my passion for the game of golf and the industry.
I am a graduate of the Bachelor of Business - Golf Management Program at Georgian College and during my time in Ontario, I have helped launch the Golf in Schools Program in the Barrie area, won two Retailer of the year titles with both The National Golf Club of Canada and Cedar Brae Golf Club, traveled to learn from some of the world's top teaching professionals, as well as been a part of teams that helped run provincial, national and international golf events.
I have now spent 3 seasons as the Head Professional at Fort McMurray Golf Club, I have had the pleasure of working with an amazing team that has overcome the devastation of fire & floods in our community. We have recently hosted the 2021 Canadian Mid Amateur Championships and won the 2021 PGA of Alberta Retailer of the Year.
I continue to be amazed at what the Fort McMurray Community can accomplish and really appreciate the continued opportunity to be apart of it!
Q. What do you enjoy most about the game and the business of golf?
The amazing people you meet on a daily basis
Q. What or who influenced you in becoming a Golf Professional?
My love for both business and the game
Q. What would you be doing if you weren't a Golf Professional?
Trying to become a professional fisherman
Q. What is your favourite golf course in the world?
That I've player so far, Riviera Country Club
Q. Who is your favourite PGA Tour player?
Tiger Woods
Q. What is the first club you take out of your bag on the driving range?
8 Iron
Q. What is the most number of holes of golf you have played in one day?
54 Holes
Q. What is your career low round and where did you shoot this score?
65 - Brooklea Golf and Country Club
Q. What significant accomplishments are you most proud of?
Winning Retailer of the Year with Cedar Brae Golf Club in 2017
Q. What other interests, hobbies and passions can you share?
Fishing, Hunting, Sporting Events and being outdoors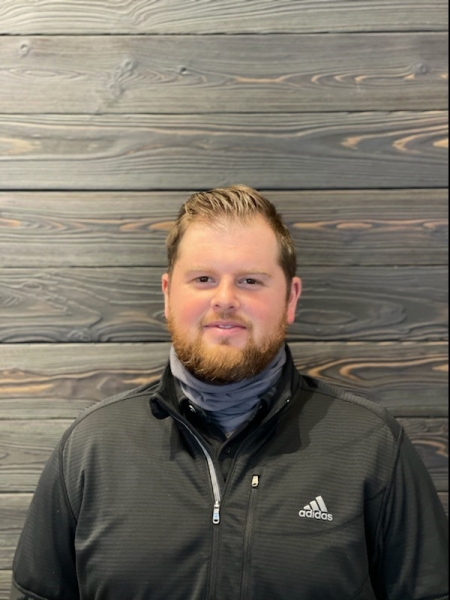 ---