Lisa Rosengarten
| | |
| --- | --- |
| Current Golf Facility: | Glencoe G&CC (The) |
| Member Classification: | Apprentice |
| Social Media: | |
PROfile
Lisa currently works at The Glencoe Golf & Country Club as the Membership & Marketing Manager.
Born & raised in Calgary, Lisa spent most of her free time on the golf course (past member of Priddis Greens G&CC) or in a hockey rink. As Lisa continued to succeed in both sports, she was recruited to play collegiate NCAA Hockey & Golf in New York, USA.
Lisa holds a Business Administration degree with specializations in Marketing & Management & a Master's Degree in Sports Business. While completing her Master's, Lisa also held the position as Asst. Coach of the Women's NCAA Hockey team.
In 2019, Lisa joined The Glencoe G&CC and has since been inspired to find ways to grow & succeed in the golf world. Upon joining the PGA in 2020 she continues to work towards her Class A, competes in PGA events and is active in the PGA community by successfully being elected to the PGA Assistant's Board of Directors and volunteering her time.
Lisa resides in Calgary, AB with her husband Zack and dog Kota. In the off season, Lisa loves to travel (with the clubs or not)!
Q. What do you enjoy most about the game and the business of golf?
The interaction with people and creating new relationships on the course. With my job as the Membership & Marketing Manager I get to do that regularly! The new connections that are formed and new relationships created with our own members or prospects is what I love most about my position. I also enjoy meeting other PGA Members and playing various courses I wouldn't have otherwise thought to play. Creating new experiences is what I love most!
Q. What or who influenced you in becoming a Golf Professional?
I happened to play a round with Todd Halpen many years ago and while we sat having a beverage after the round he mentioned I should look into becoming a Golf Professional and all the benefits it offers. Now working at Glencoe, Head Professional Judy Forshner has been instrumental in supporting me to become a Professional and always creating positive experiences for me as a Pro.
Q. What would you be doing if you weren't a Golf Professional?
I would still be the Membership & Marketing Manager of the Glencoe Golf & Country Club!
Q. What is your favourite golf course in the world?
Keeping it somewhat local, Predator Ridge - The Ridge holds a special place in my heart and The Hawk at Priddis Greens G&CC will always be my home course! I recently got to play Torrey Pines (South) and had an incredible experience! One which I will never forget!
Q. Who is your favourite PGA Tour player?
Dating myself - I have always loved Lee Westwood on the PGA Tour... He continues to surprise everyone with his talent. The LPGA , Lorena Ochoa , Brooke Henderson I have had the pleasure to play with and watch in person! Incredible!
Q. What is the first club you take out of your bag on the driving range?
What's the driving range? LOL! Pitching or 9 iron, making those first couple shots hit the middle of the face is key to knowing you will have a good day!
Q. What is the most number of holes of golf you have played in one day?
36!
Q. What significant accomplishments are you most proud of?
Where I am today!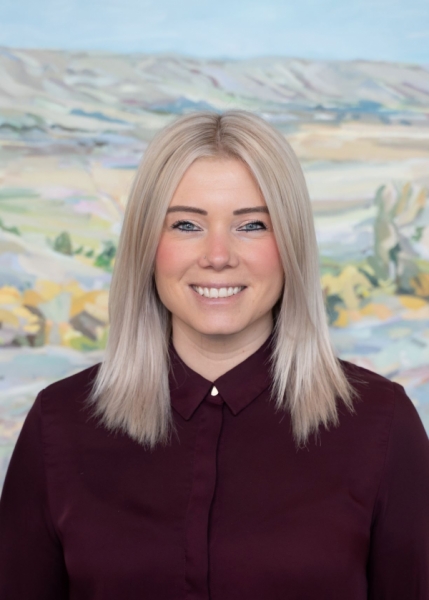 ---