Michael McEachern
| | |
| --- | --- |
| Current Golf Facility: | Heritage Pointe GC |
| Member Classification: | Apprentice |
| Education Background: | BSc-Dalhousie, McMaster(GMIC) |
| Email Address: | [email protected] |
| Social Media: | |
PROfile
I was born and raised in Miramichi, New Brunswick. At 14 I fell in love with golf after some of my friends invited him out to a local 9 hole course. Over the next few years I would play as much golf as I could, eventually winning my Men's club Championship at 19 years old. I went to Dalhousie University where I attained my Bachelors of Science-Biology in 2013. I wasted no time moving to Calgary in pursuit of a career. It wasn't long before I realized where my true passion lied; GOLF. While working at the Glencoe Golf & CC I decided to go and try to get my Pro Card. I was tied for low medalist with with a total of 149 thru 2 days. My first professional job was in 2018 working under Kurtis Foote at Woodside Golf Course, where I remained for 2 years. In 2020 I moved to country Hills GC to once again work under Head Professional Kurtis Foote. At the conclusion of the 2021 Season, I made the move to join Dave Robinson, Adam Bayne, and the Windmill Group as their Associate Professional at Heritage Pointe GC.
Q. What do you enjoy most about the game and the business of golf?
When you get to see the look on someone's face when they shoot their career best.
Q. What or who influenced you in becoming a Golf Professional?
My family has always supported me to follow my passion.
Q. What would you be doing if you weren't a Golf Professional?
I would be following a career with biology
Q. What is your favourite golf course in the world?
Glen Arbour in Nova Scotia
Q. Who is your favourite PGA Tour player?
John Rahm/Adam Scott
Q. What is the first club you take out of your bag on the driving range?
60 Degree Wedge
Q. What is the most number of holes of golf you have played in one day?
45
Q. What is your career low round and where did you shoot this score?
66 at Woodside Golf Course
Q. What significant accomplishments are you most proud of?
Being a Father to my son Everett and a Husband to my amazing wife Emma.
Q. What other interests, hobbies and passions can you share?
Curling, Camping, Reading, Running, Beer tasting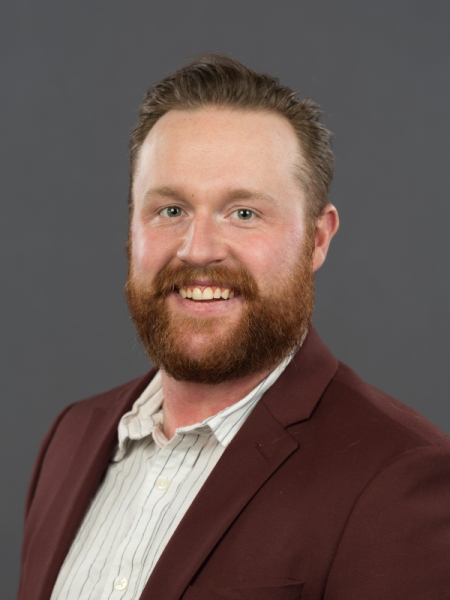 ---