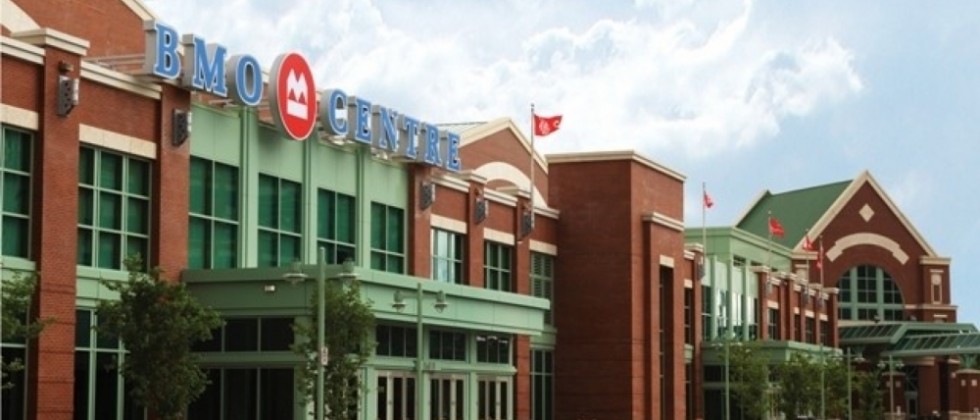 Association News
PGA of Alberta Buying Show Heading to the Calgary BMO Centre in 2019
We are very excited to announce that the PGA of Alberta Buying Show will be heading South in 2019 to the BMO Centre in Calgary, Alberta. The dates of this years Buying Show will be October 22-24, 2019, one week after the Thanksgiving holiday.

After much consideration by the Board of Directors, the change in location from Edmonton to Calgary will benefit many of the stakeholders involved with the Show, which include:
Easy access to Calgary International Airport with increased flight options for attendees
Hotels & Restaurants within walking distance of the BMO Centre
Increased entertainment options available allowing for better networking opportunities
Transportation access to venue by Calgary's C-Train transit system
Better accessibility for PGA of Canada Members in bordering provinces
The BMO Centre is the largest convention centre in Calgary and is a world-class facility located in the heart of the city. By moving the Show to this venue located on the Stampede Grounds, attendees will have better access to hotels, transportation, restaurants, entertainment, etc., all within walking distance from the venue, helping make for a better overall experience.

"The Buying Show has been very successful for a very long time at the current venue, but we've heard loud and clear from all participants that its time for change" said PGA of Alberta Member and Chairman of the Buying Show Committee Shawn Lavoie. "The BMO Centre in Calgary will offer everyone a greater experience on all fronts. The logistics for our partners will be vastly improved. The social aspect will also be a great step forward with the proximity of hotels and restaurants in the area. The BMO centre will be a great fit for years to come".

Lastly, the annual PGA of Alberta Awards Banquet will be held at the BMO Centres Palomino Room during the week of the Buying Show. We look forward to recognising our Members and Industry Representatives for what will be a memorable night for everyone involved.

About the PGA of Alberta Buying Show…

The PGA of Alberta is proud to present the largest Buying Show in Canada each year. The purpose of this show is to bring Golf Professionals and Equipment Manufacturers together in order to prepare their inventories for the following season.

Over the course of the three-day show, close to 1200 people gather from across the country and beyond for a look at what's new and exciting in the golf industry. The Buying Show is an event restricted to Members of the PGA of Canada, Non-PGA of Canada Golf Facilities and Golf Industry Equipment Manufacturers.

Exhibitor registration for the 2019 Buying Show at the BMO Centre in Calgary will open in June. If your company would like to attend the Show, please contact Quinn Logan ([email protected]) to request a registration package once available.

For more information on the PGA of Buying Show, please click here.