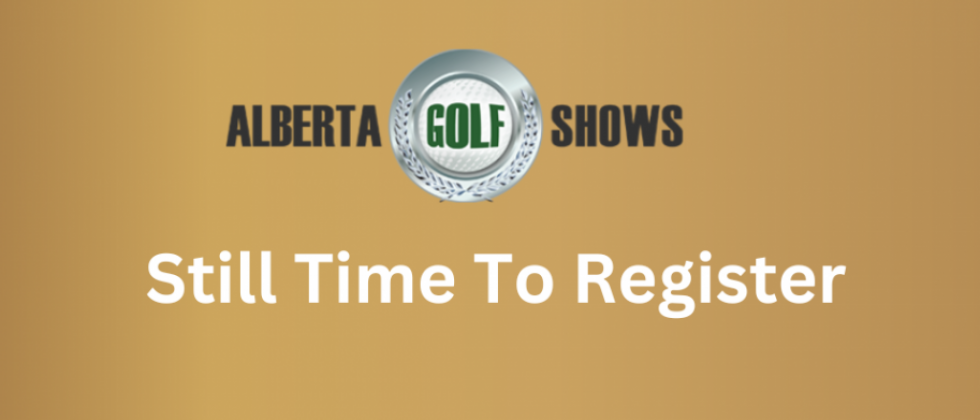 Golf Show News
Still Time to Register - Consumer Golf Shows
The Consumer Golf Shows are fast approaching with the Calgary Show just over a month away (March 18th & 19th, 2023) and the Edmonton Show set for April 1st & 2nd, 2023. There is still room for Exhibitors to register for either Show, with the Calgary Show Registration Deadline set for Friday, March 10th, 2023 & Edmonton Show Registration Deadline set for Friday, March 24th, 2023.

Avid golfers from all over the province attend the Golf Shows and use them as a great resource for golf trips, golf education, PGA of Alberta Facility awareness and prospective golf memberships. The consumer shows also features a discount clearance golf centre, where golfers can find great deals on past years' clubs, balls, shoes and apparel.
Why Exhibit at the Shows?

#1 - Promote your business to over 7,000+ passionate golfers throughout the province. The Calgary Show sees approx. 4,500+ attendees and the Edmonton Show sees approx. 3,000+ attendees.

#2 - Your business has the opportunity to sell green fees (bundle packs), products, memberships, lesson packages, league play, simulator leagues, and whatever else your facility/company has to offer to the thousands of golfers in attendance. This will help offset the cost of your booth!

#3 - Take advantage of the upswing of new golfers the industry has experienced over the last three years. This is a perfect opportunity to expose your brand to new demographics in a fun environment.

#4 - Support the Association and Industry - With the cancellation of the Golf Shows over the last three years, the 2023 Shows will give the PGA of Alberta and Exhibitors the chance to give back to Albertans that have supported golf facilities and the industry during the pandemic.

#5 - Top 100 Points - New this year, all PGA of Alberta members at a facility that exhibits at either Golf Show will receive 5 Top 100 points for the program year! See standings HERE.
#6 - As the Golf Industry is thriving and seeing unprecedented demand over the last few years, it is more important than ever to ensure marketing, and consumer outreach in today's current marketplace.