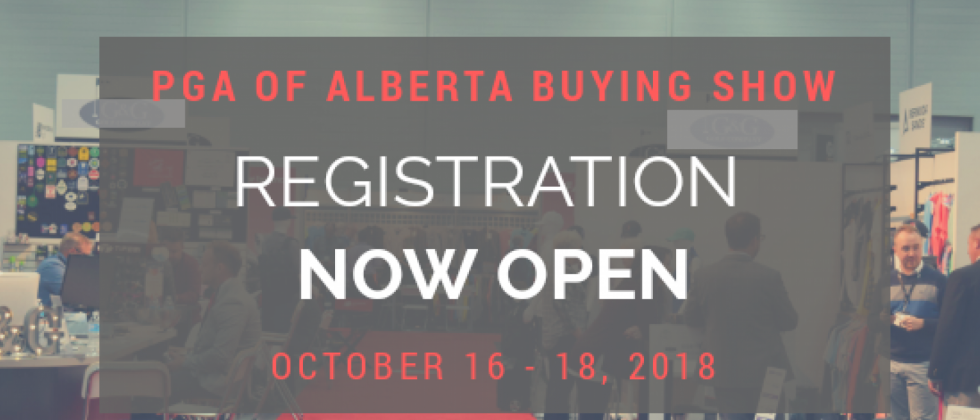 Buying Show News
Register NOW for the 2018 Buying Show
The PGA of Alberta would like to invite you to showcase your company and products at the annual PGA of Alberta Buying Show on October 16th – 18th, 2018.
A 5% discount on rates will be offered if registration and payment is received prior to
July 16th, 2018.

The purpose of the Show is to bring Golf Professionals, Equipment Manufacturers and Sales Representatives together, in order for them to prepare their inventories for the following season. Over the course of the three days, nearly 1,200 people gather from across the country and around the world to take a look at what's new and exciting in the golf industry. Our Buying Show continues to be the only "full scale" show of its kind in Canada and it is with great pride that we host this show every fall for our Members, Industry Suppliers and guests of the Industry. The Buying Show is an event that is restricted to PGA of Canada Members, Non-PGA of Canada Facilities and Golf Industry Equipment Manufacturers.
Please click here for the 2018 Exhibitor Package or here to register ONLINE now!

Visit the PGA of Alberta website for additional information or contact Britney Andersen at the PGA of Alberta (403-256-8894 or [email protected])