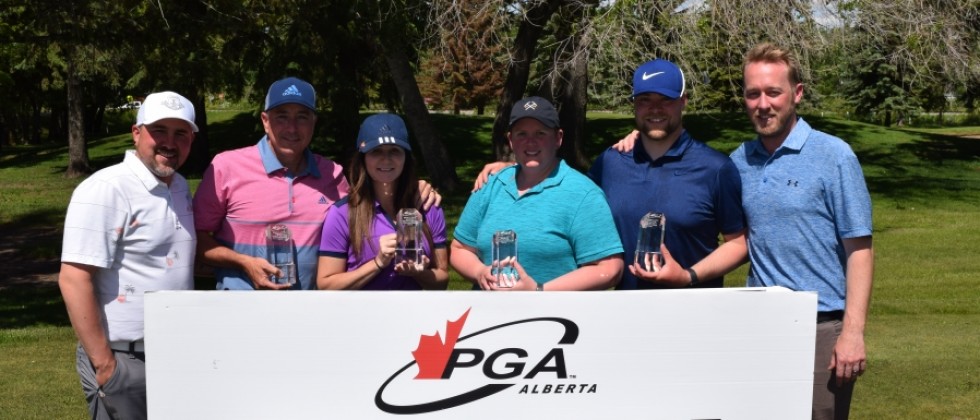 Tournament News
Cardiff G&CC & The Quarry Claim Titles at Pro-Lady North
The always enjoyable Pro-Lady North Sponsored by EFW Radiology, Pixel Army and Nespresso Professional saw great weather today for the event hosted at Leduc GC. After a good challenge on the golf course, the teams from Cardiff G&CC and The Quarry took home the titles for the Team Net and Gross competitions. Dallas Cantera and partner Dani Pearl from Cardiff G&CC took the Team Net title after shooting a score of 6-under 65. Keith Whitecotton and partner Kim Whitecotton from The Quarry managed to win the Team Gross side after shooting a score or 2-under 69.

Next event up is the Pro-Lady South hosted at D'Arcy Ranch GC in Okotoks on June 17th. To register for the event, please click here.

Click here for full tournament results.