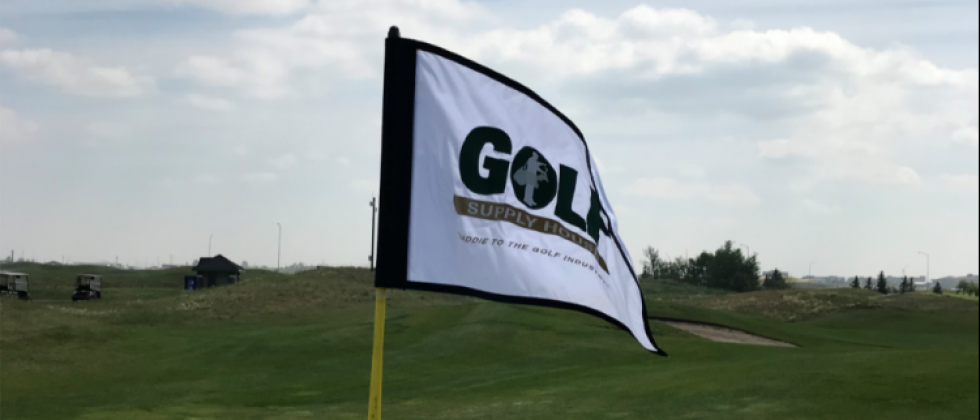 Tournament News
Vandermey in the Lead After a Battle at RedTail Landing
Round one of the first 2-day Golf Supply House Series event at RedTail Landing GC saw some fluctuating scores as the wind challenged the players on the course making them play more strategic golf throughout the round. Leading the charge was Spencer Vandermey (Edmonton Petroleum G&CC) as he separated himself from the stacked field of Professionals. Despite the difficult playing conditions Spencer posted a fantastic even-par 72 through the first 18 holes of competition to hold a two-stroke lead.

Right behind Spencer in a two-way tie for second place is Craig Gibson (Sirocco GC) and Blaine Kruger (Stony Plain GC) who finished the day at 2-over par 74. Finishing in sole possession of fourth place was Chris Cooke (Kananaskis Country GC) posting a 3-over par 75.

Other players to watch tomorrow include Craig McArthur, Scott Allred (Elbow Springs GC), Brady Karlson (Canyon Meadows G&CC), David MacComb (Blackhawk GC) and Jeff Cuthbertson (Stony Plain GC).
Action resumes bright and early tomorrow morning with the first tee time at 7:30am. Top group of Kruger, Gibson and S. Vandermey tee it up at 9:40am. Final results will be posted on the PGA of Alberta website at approximately 4pm.
The PGA of Alberta Golf Supply House Series consists of nine one and two-day tournaments held throughout the province featuring some of the most competitive Golf Professionals in Alberta. The next stop for the Golf Supply House Series will be at Turner Valley GC (1-day) on June 10th. These nine events, proudly sponsored by Golf Supply House, culminate in a season-ending event at Royal Mayfair GC where the top 50 players in the province will compete for the Fall Championship title.