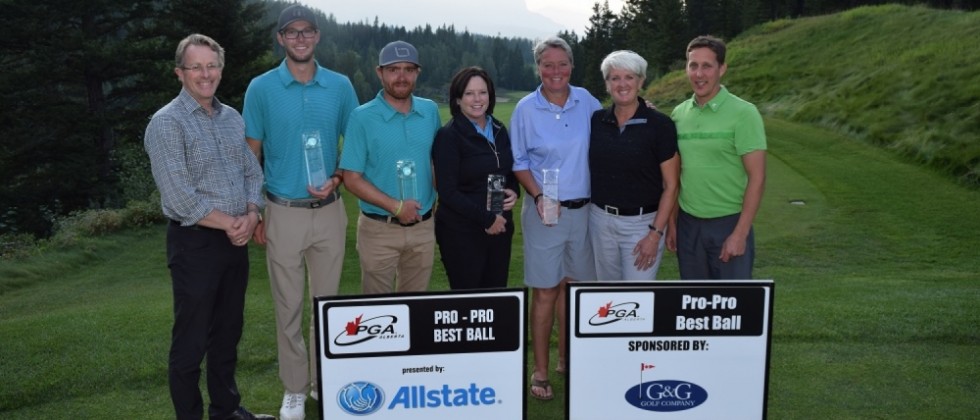 Tournament News
Fleming and Stiles Win Best Ball
It was perfect weather conditions for the 46 teams today at Stewart Creek G&CC for the 2018 PGA of Alberta Pro-Pro Best Ball, sponsored by G&G Golf Company and Allstate Insurance. Riley Fleming (NGA Dome) & Scott Stiles (Inglewood G&CC) win the Pro-Pro Best Ball over Eric Locke (Priddis Greens G&CC) & Samuel Kirkness (Priddis Greens G&CC) in the first playoff hole to clinch the victory. Competition was strong as 19 teams posted scores of 66 (5-under) or better.

Winners of the new Ladies' Division this year was the team of Tiffany Gordon (Heritage Pointe GA) & Shelley Charlton (Pinebrook G&CC).

Lastly, we are proud to have raised nearly $1,200 for the Kids Cancer Care Foundation thanks to the contributions made from our Members playing in the event!