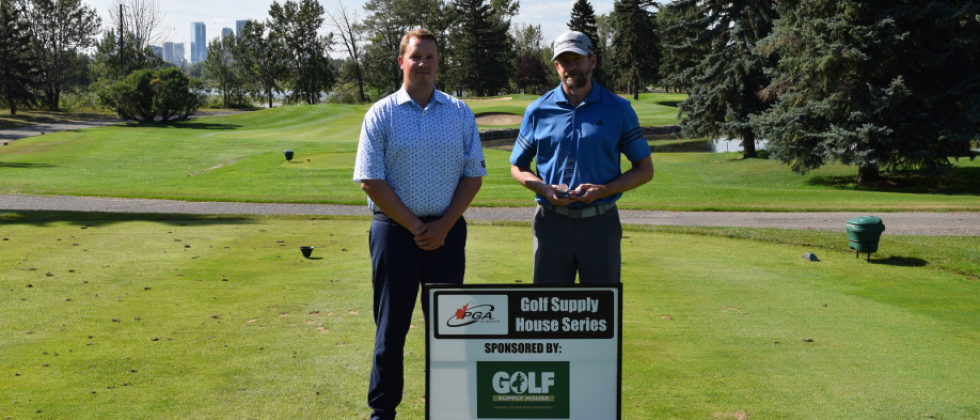 Tournament News
Stringer Snags Seniors' Division #1 Title at Inglewood G&CC
Today saw the first Seniors' Division event of the Season at the stunning Inglewood G&CC. Players were treated to a wonderful day with beautiful weather and even better course conditions.
Taking home the hardware today, was: Richard Stringer (Country Hills GC) who shot a great 2-over 73, carding 37-36. Richard had 3 Birdies on the card today.
In solo Second place was: PGA of Alberta newcomer, Alvaro Vasquez who shot a solid 5-over 76, carding 37-39. Alvaro had 2 Birdies on the card.
In a two-way tie for Third place was: Richard Hardy (McKenzie Meadows GC) & Ron Laugher (Priddis Greens G&CC) who both carded respectable 77's.
Congratulations to our Skins Winners today: Kevin Snell (PGA of AB Member) with a Birdie on #2, Lyndon King (Collicut Siding GC) with a Birdie on #4 and finally, Ron Laugher (Priddis Greens G&CC) with a Birdie on #6 & #10 for 2 Skins!