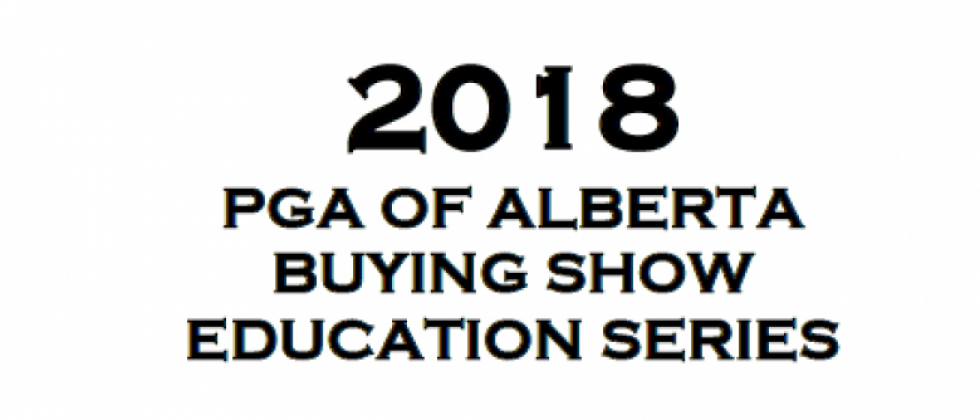 Education News
Buying Show Education Series - Registration
The PGA of Alberta invites you to attend the Buying Show Education Series during the 3-day Show. There will be three separate Buying Show Education Series Workshops throughout the course of the show. See the below details for more information on topics, dates and times. Registration is now live for all Buying Show Education components.
October 16


@ 12:00PM - 1:00PM
It's Showtime - Planning for the Buy Webinar
Room #108

October 17


@ 12:00PM - 1:00PM
IMPACT Tournament Systems - Enhance your Tournament Experience
Room #108

October 18


@ 11:00AM - 12:00PM
2019 Golf Rule Changes - Everything you need to know
Room #108
Click here for to learn more about each Education component and to register.