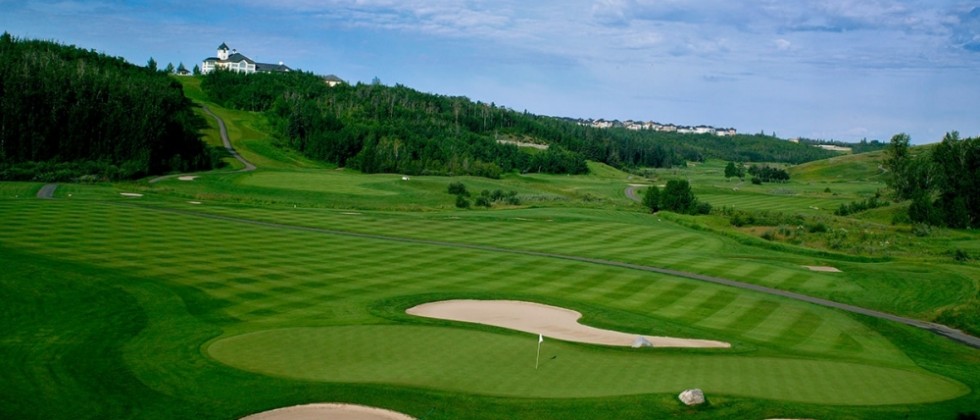 Tournament News
Srixon/Cleveland Golf Team Match Play Championship South presented by Nike Golf - R1 Complete
Round One of the Srixon/Cleveland Golf Team Match Play Championship South presented by Nike Golf, is complete and it was a perfect day for golf at Heritage Pointe GC which is in great shape for being early in the season still. We had 32 Teams and 64 Professionals' competing today.
Full Leaderboard - Click Here.
Thank you to our Sponsors: Srixon/Cleveland Golf & Nike Golf.
Congratulations to the following Teams that were victorious today:
| | | |
| --- | --- | --- |
| Team | Facilities | Result |
| Mac Keats + Quinn Conroy | Pinebrook G&CC, Links of GlenEagles (The) | 3 & 2 |
| Richard Stringer + Shaun Luopa | Country Hills GC | 3 & 2 |
| Phil McCluskey + Logan Hill | River Bend G&RA | 2 & 1 |
| Crystal Shapka + Albert Pistorius | Calgary G&CC, Lynx Ridge GC | 5 & 4 |
| Braden Chown + Wade Waters | Bearspaw GC, Forge Golf | 1 Up (Playoff 19th Hole) |
| Mitchell Fox + Dean Spriddle | Speargrass GC, Evergreen GC | 5 & 4 |
| Stefan Cox + Randy Robb | Calgary G&CC, Mickelson National Golf Academy | 1 Up |
| Matthew Cook + Craig McArthur | Canyon Meadows G&CC | 1 Up |
| Matt Freeman + Kyle Wade | Canyon Meadows G&CC, PGA of Alberta Member | 10 & 8 |
| Jeremy Maher + Kent Fukushima | Modern Golf, PGA of Alberta Member | 4 & 2 |
| Kevin Graf + John Moug | Woodside GC, Serenity GC | 2 Up |
| Craig Gibson + Shawn Lavoie | Sirocco GC, Canyon Meadows G&CC | 4 & 3 |
| Colton Robb + James Kerby | Mickelson National GC | 4 & 3 |
| Bryce Halverson + Christopher Horton | Carnmoney GC, Golf Channel Academy at Cottonwood G&CC | 2 & 1 |
| Eric Locke + Samuel Kirkness | Priddis Greens G&CC, Inglewood G&CC | 2 Up |
| Mathew MacDonald + Rees DeRuyter | Innisfail GC | 2 & 1 |