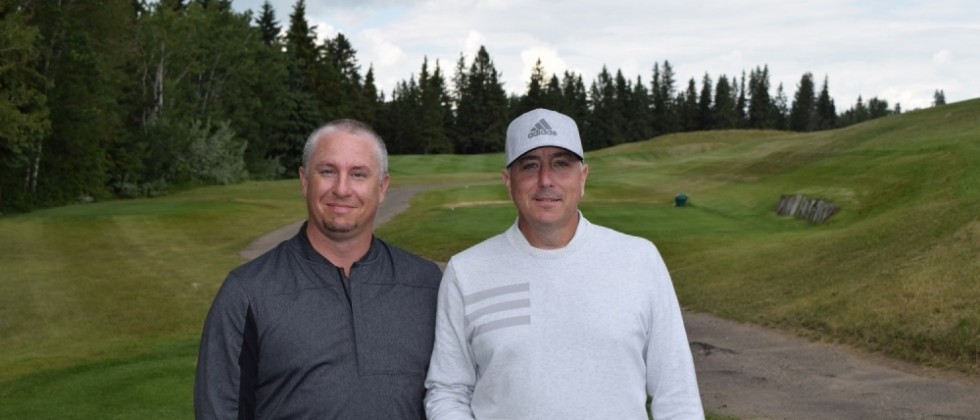 Tournament News
Whitecotton is Howling at Wolf Creek!
Despite the unfavorable weather forecast and the cool morning breeze the sun made an appearance and turned into an excellent day to play golf. The playing conditions for round two gave all 50 competitors a chance to battle it out to win the second two-day event of the Golf Supply House Series.

Starting the day at 5-under 65, Keith Whitecotton (The Quarry) found himself in contention being only 3 strokes back of the round 1 leader Dillon Batsel (Connaught GC). Keith was able to draw from his consistent round 1 play and finished round two with a 2-under 68 coming in with fourteen pars, three birdies and one bogey to claim his first victory of the season with a 65-68-133. Batsel was able to capitalize on his astonishing play from round 1 to clinch sole possession of second place by carding a 62-72-134 and almost tying Keith on 18 by putting his 80-yard pitch shot half an inch away from going in for eagle. It was an exciting finish as Keith and Dillon battled it out until the very end.

Finishing in a two-way tie for third place was Jeff Cuthbertson (Stony Plain GC) and Mike Belbin (Royal Mayfair GC) who both finished the tournament with a total of 136. Finishing in sole possession of fifth place was Scott Stiles (Inglewood G&CC) who finished with a two-day total of 138.

The next Golf Supply House Series event on the schedule is at Stony Plain GC in Stony Plain, Alberta on July 9th which will see approximately 50 of the top Professionals in Alberta.