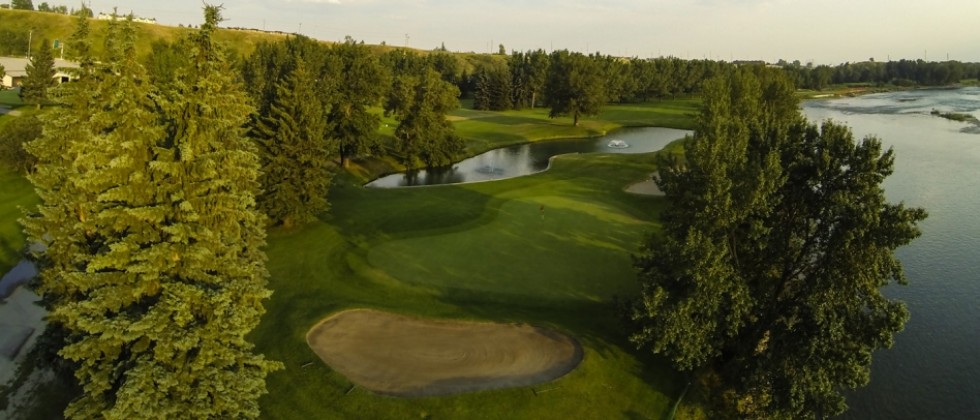 Tournament News
Eventful Day One at Inglewood G&CC for GSH Series
Round one of the 2-day Golf Supply House Series event at Inglewood G&CC saw some wet weather in the morning and then perfect golf conditions just in time for tee off in the afternoon.

Leading the charge respectively was Riley Fleming (NGA Dome) and last week's 2019 PGA Championship of Canada winner Dustin Risdon (The Players Shack) at 6-under as they created a little separation between themselves and the packed field of Professionals. With great playing conditions Riley carded a fantastic 5-under through the first 9 holes and finished the first round of competition with a stellar 6-under (65) to share a two-stroke lead. Dustin preferred a more balanced approach and carded a solid 3-under on the first 9 and followed up with another solid 3-under on the back 9.

Right behind Dustin and Riley in second place at 4-under is Wes Heffernan (Dynamic Motion Golf Performance Centre) shooting a great 67. Following up in a 3-way tie for third, within striking distance is Dallas Cantera (Cardiff G&CC), Craig Gibson (Sirocco GC) and Mike McEvay (Goose Hummock GR) who finished the day at 3-under par 68.

Other players to watch on the leaderboard tomorrow include a group of 4 players at 1-under: Eric Locke (-1), Weston Gillett (-1), Garett Jenkinson (-1), Todd Halpen (-1). Following that is a group of 6 players at even par: Craig McArthur (E), Dillon Batsel (E), Jason Plosz (E), Jamie Kureluk (E), Kyle Wade (E) and Tyler LeBouthillier (E).

Round 1 Results/Round 2 Draw - Click Here

Action resumes bright and early tomorrow morning with the first tee time at 7:00am. Top group of Fleming, Heffernan and Risdon tee it up at 10:10am. Final results will be posted on the PGA of Alberta website at approximately 3pm.

*The PGA of Alberta Golf Supply House Series consists of nine tournaments held throughout the province featuring some of the most competitive Golf Professionals in Alberta. The next stop for the Golf Supply House Series will be at The Hamptons GC on July 16th. These nine events, proudly sponsored by Golf Supply House and Impact Tournament Systems, culminate in a season-ending event at Royal Mayfair GC where the top 50 players in the province will compete for the Fall Championship title.