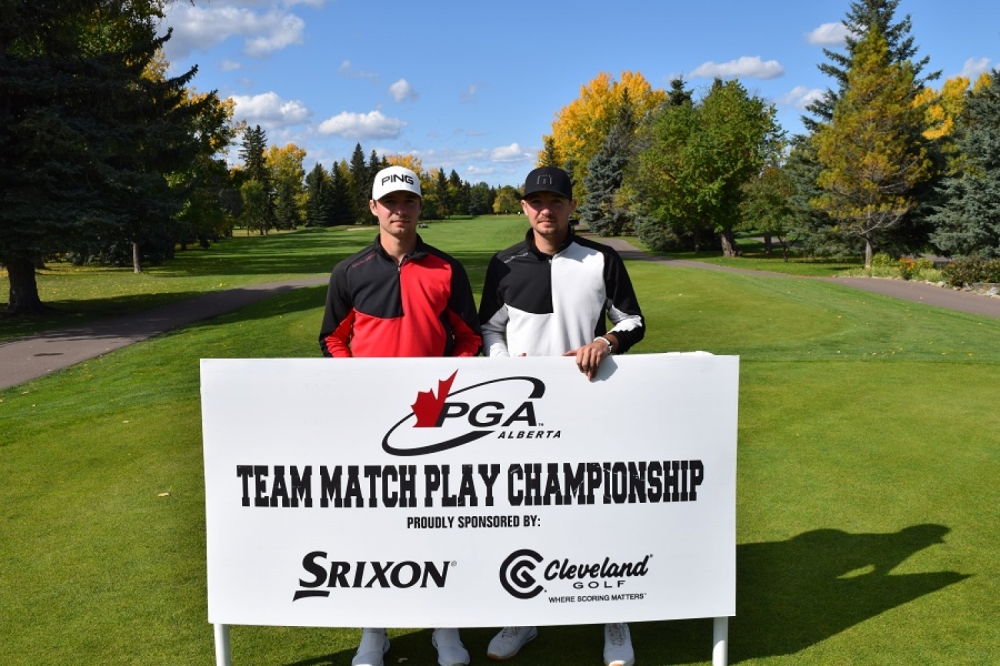 Tournament News
Vandermey's Triumphant at Srixon/Cleveland Golf Team Match Play Championship
What a finish to the season for Nick (Windermere G&CC) and Spencer (Edmonton Petroleum G&CC) Vandermey after winning the 2019 Srixon/Cleveland Golf Team Match Play Championship today at the beautiful Red Deer G&CC. The Vandermey's earned the victory after a hard-fought battle against the South team of Eric Locke and Sam Kirkness who both hail from Priddis Greens G&CC.

The Vandermey's had a strong front nine making crucial shots when they needed it most to give them a 3-hole lead heading into the back nine. The match was looking like it would be a runaway for the Vandermey's until Locke and Kirkness made some clutch birdies on holes 14 and 16 to cut down the lead to one. All players had a look at birdie on hole 17 par 3 however it was Nick Vandermey that made the putt to secure the victory for him and his brother Spencer.

Fresh off of winning the Pro-Pro Best Ball less than two weeks ago, the Vandermey's follow it up with the Team Match Play Championship and each earn $2,800 in prize money for the win.