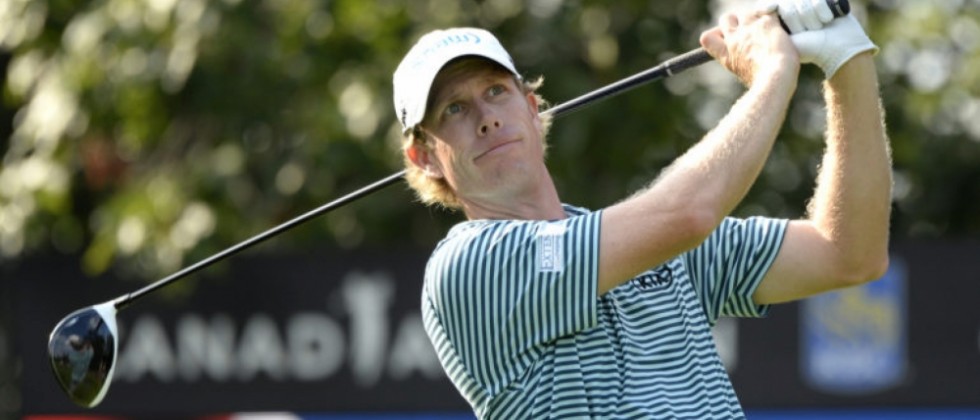 Buying Show News
David Hearn to Attend Buying Show Welcome Breakfast
The PGA of Alberta Buying Show just keeps getting better and better as we have lined up Canadian Professional Golfer David Hearn to attend and say a few words at the opening Welcome Breakfast on Day 1 of the PGA of Alberta Buying Show on Tuesday, October 22nd.

David will also be attending the Buying Show on behalf of the Greg Norman Collection / Mint Green Group booth (#504) at the Show. The Canadian golf icon will be present at their booth from 9:00 - 11:30am on Day 1 only so make sure to get there early!

The Breakfast will begin at 8am on the opening day at the BMO Centre (Hall C) with the food and beverage portion being supplied by Gordon Food Service (Booth #707). See the menu for the breakfast below. David will say a few words at approximately 8:45am.




About David Hearn…
Rookie of the Year on PGA Tour Canada in 2002, Brantford's David Hearn has had a long and successful career spanning several professional tours. After playing in Canada and Asia early in his career, Hearn broke through in 2004, winning on both PGA Tour Canada and the Web.com Tour.

In 2014-2015, Hearn collected eight Top 25 finishes, including four Top 10 results and narrowly being the first Canadian in over 60 years to win Canada's national tournament – the RBC Canadian Open.

His 2015-2016 campaign was full of strong consistent performances with fourteen top 30's including two top 10's. It was highlighted by a July trip to Rio de Janeiro, Brazil for the XXXI Olympiad. It was the first-time golf had been included in the Summer Olympics since 1904. Hearn attempted to defend Canada's title 112 years in the making, resulting in a T30 finish.



Breakfast Menu (Tuesday, October 22nd, 8:00am - 9:30am)
Assortment of fresh cut fruit
Assortment of freshly baked pastries and Danishes
Bacon/Sausage
Scrambled Western Omelette
Pancakes w/ Baileys Whipped Cream and Pomegranate Balsamic Glaze
Waffles w/ Baileys Whipped Cream and Pomegranate Balsamic Glaze
Potato Wedges w/ Garlic Aioli, Jalapeno Lime Aioli, and Chipotle Aioli options