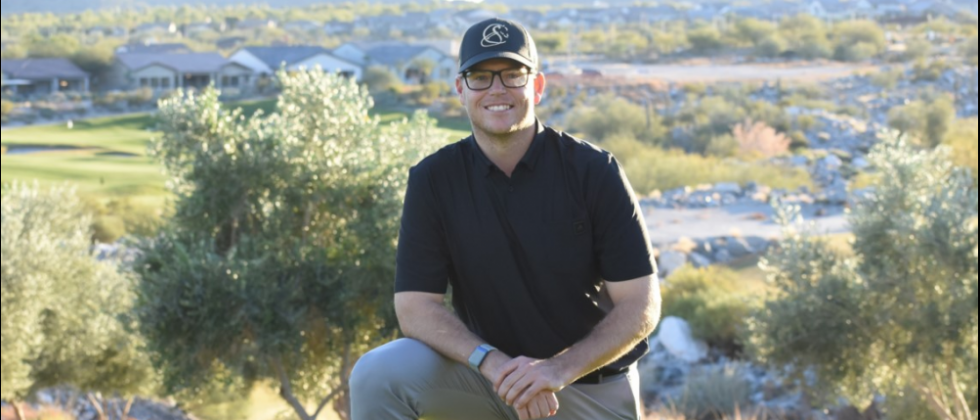 PGA of Canada News
Craig Gibson Wins PGA Head Professional Championship of Canada
When Sirocco Golf Club Head Professional Craig Gibson stood on the 16th tee on Thursday afternoon, he trailed by four strokes.
That left just three holes to make up those four strokes on his playing partner, Rob Tadey, who entered the day with a one-stroke lead at the PGA Head Professional Championship of Canada presented by Callaway Golf and supported by G&G Brands.
Oh yah; he also trailed Stephen Cox by four strokes; who was about to tee off on No. 18 at about the same time Gibson was hitting his tee shot on the par 3 16th at Verrado Golf Club just outside Phoenix, AZ.
Peeking at the leaderboard around this time, Gibson knew he needed something special to happen if he was going to stamp his name in PGA of Canada championship history.
The next half hour you almost had to see to believe:
2:34 PM: Gibson nails 30-foot birdie putt on 16 to move to -9, trialing Cox and Tadey by 3.
2:45 PM: Cox hits his second on the par-5 18th short left of the green into the desert, takes an unplayable lie and moves backwards on-line with the pin up a 30-foot, 45-degree grade hill to take a drop in (less dense) desert, ending up with a bogey to finish at -11, one back of Tadey.
2:47 PM: Gibson hits it to an inch on No. 17 to move to -10.
2:55 PM: With a one-stroke lead, Tadey hits his approach shot left, losing his ball in the desert, and makes a double bogey with his provisional to finish at -10.
3:05 PM: Gibson hits a tidy chip to kick-in length for birdie on 18 to finish at -11.
Gibson vs. Cox playoff.
Four playoff holes later, Gibson fought back tears on the 18th green after making his fourth birdie on the hole of the day.
The six-footer he made on his 22nd hole of the day wasn't just for him – not this time – but also for his wife and baby daughter at home, 2,500 km away.
"I can't wait to take a picture of Georgia [his daughter] and the trophy," said Gibson, who celebrated Georgia's first birthday alongside his wife Courtney just weeks before making the trek to Verrado Golf Club. "It's special. I started to kiss my ball marker with her name on it, so this one, it is awesome."
Gibson was stellar all week long, firing 66-68-71 to finish on top at the final PGA of Canada national championship of the season.

Congratulations to the following Professionals from Alberta for all finishing inside the top 25 at the Championship:
Click here for full story by Brendan Stasiewich of the PGA of Canada