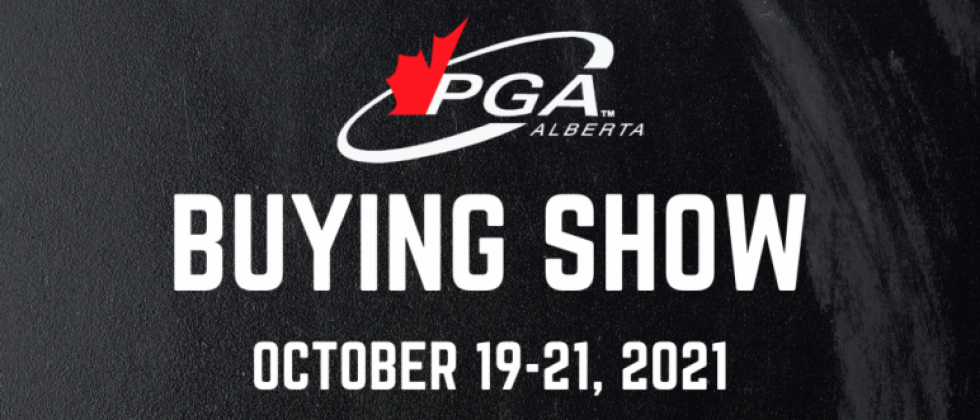 Buying Show News
The Buying Show is Back! Exhibitor & Attendee Registration Now Open
The PGA of Alberta would like to invite you to attend the 2021 PGA of Alberta Buying Show on October 19th – 21st!

The Show will again be hosted in Calgary at the BMO Centre in Stampede Park (Hall D). We are excited to build off the success we had at the 2019 Show in Calgary, and continue that momentum for this years Show which included easy transportation in & out of the city, increased networking opportunities and walking distance from our preferred hotel partner Hotel Arts. See photos on the 2019 Show by clicking here.




Our Buying Show continues to be the only "full scale" show of its kind in Canada and it is with great pride that we host this show every fall for our Members, Industry Suppliers and guests of the Industry. The Buying Show is an event that is restricted to PGA of Canada Members, Non-PGA of Canada Facilities and Golf Industry Equipment Manufacturers.

Exhibitor & Attendee Registration for this year's Buying Show is NOW OPEN! Click one of the links below to register.

For more information on the Show including full itinerary, please go to our website HERE.

Complimentary Food & Beverage at the Show




In 2021, Gordon Food Service will again be offering complimentary food and beverage options for all Exhibitors and Attendees located in the 19th Hole (centre of the floor plan) for the entire 3-days of the Buying Show! This will help your facility save costs as well as gives you a chance to try their food and re-energize yourself while at the Show.

With this dynamic partnership, we ask all Clubs/Facilities to bring their F&B Managers and staff as we want to continue to build this aspect of the Show. By partnering with Gordon Food Service, this is going to give members and facilities a great opportunity to review all their on course and clubhouse needs for the 2022 season and beyond!

Important Component's to the 2021 Buying Show
There will be a 'New Product Section' highlighting the innovative products coming out in 2022.
Exhibitors that are entirely new to the PGA of Alberta Buying Show have the opportunity to rent a booth at a reduced size and rate. This space will be shared with other first time Buying Show exhibitors.
A welcome breakfast presented by Gordon Food Service & Impact Canopies will again be offered before the opening of the Show on Day 1 (Oct. 19th). All attendees and exhibitors of the Buying Show are invited to attend this complimentary breakfast.
Save the Date: The PGA of Alberta will be hosting a Cocktail Reception after Day 1 of the Show (Oct. 19th) hosted at Hotel Arts (short walk from the BMO Centre) and presented by Tribal. All Exhibitors and Attendees are encouraged to attend.
Save the Date: The PGA of Alberta Awards Evening will be Wednesday, Oct. 20th. The evening will kickoff with cocktails at 5:00pm and will be followed by the Awards Banquet at 5:30pm. All Exhibitors and Attendees are encouraged to attend.
PGA of Canada members may schedule appointments in the hour before the set hours (8:00am – 9:00am) on Wednesday, Oct. 20th and Thursday, Oct. 21st and the hour after (5:00pm-6:00pm) on Tuesday, Oct. 19th.
NGCOA and Green Grass attendees are welcome to attend all day and make appointments both Wednesday, October 20th and Thursday, October 21st.

Only facilities with a PGA of Canada Professional may attend the show on Tuesday, October 19th.
Preferred Hotel - Hotel Arts Calgary - Book Your Room Today!!
Only a 10-minute walk from the BMO Centre!
Luxury Rooms: $189/night plus taxes and fees
Luxury Suites: $239/night plus taxes and fees