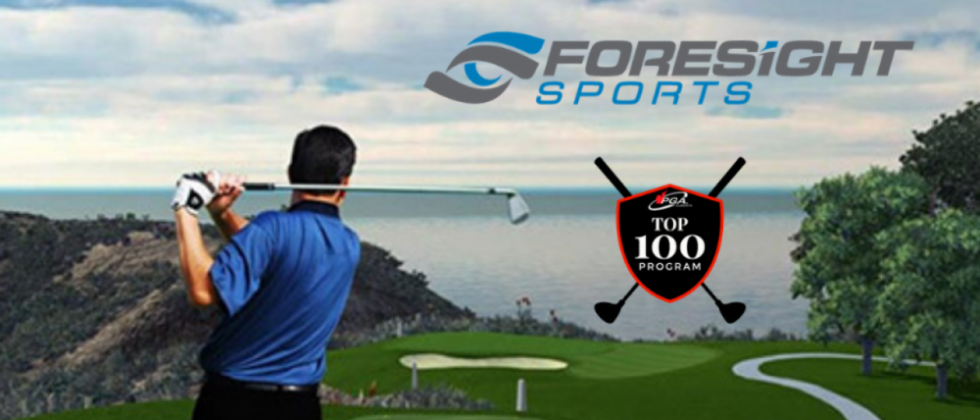 Top 100 News
Top 100 Program - Two Days Left to Submit Extracurricular Form
As of September 29th, the current leader in the standings of the Top 100 Program presented by Foresight Sports Canada is Assistants' Board Member Chris Ward of Edmonton Petroleum G&CC. Chris is on the verge of winning the Top 100 honour in back-to-back year's after receiving the Award in 2020.

The program year officially ends on Thursday, September 30th (end of day) so there's still time left to submit the extracurricular approval form to earn points and move up in the rankings. See where you can earn points by clicking the link below and looking under the "Point Allocation" tab.

Points are still being awarded for extracurricular approval form submissions so continue to check the standings for updated rankings if you have submitted a form recently. Please note that points will automatically be awarded for Award Finalists once announced next week and will be included in this program year.

Top 100 Professional
Remember that the Top 100 point earners will be recognized as a "Top 100 Professional" for this program year. Learn more about the program and see where you currently sit in the standings by clicking the link below.

Cash Prizes
The top 10 point earners for the 2021 program year will again receive a cash prize as an added incentive! Cash prizes total over $5,200! See the prize breakdown by clicking the link below and looking under the "Cash Prizes" tab.

The current Top 10 in the standings are:
1st

Chris Ward

(Edmonton Petroleum G&CC) - 77 points

2nd

Josh Fleming

(GOLFTEC Calgary Beacon Heights)

-

75 points
3rd

Bryce Halverson

(Valley Ridge GC) - 73 points
4th

Joseph Busetto

(Edmonton Petroleum G&CC) - 70 points
5th

Stephen Yanitski

(Valley Ridge GC) - 67 points
6th

Logan Hill

(River Bend G&RA) - 60 points
T-7th

Sam Kirkness

(Inglewood G&CC) - 58 points

T-7th

Jason Plosz

(FootJoy - Acushnet Canada

) - 58 points

9th

Kyle Boyd

(Edmonton Petroleum G&CC) - 56 points
10th Murray McCourt (The Ranch G&CC) - 55 points
*New Feature* - Standings by Membership Category
Want to see how you compare to other Professionals in the same membership category? You can now do so by viewing the rankings in the following four membership categories; Apprentice Professionals, Class A Professionals, Head Professionals and Executive Professionals. *Please note that the cash prizes and Top 100 Professional initiative mentioned below are still based off the overall standings and not by the member category standings. Click Here for standings by membership category.



About Foresight Sports Canada…
The Foresights Sports GCQuad and the ceiling mounted GCHawk are world leaders in launch-monitor and golf-simulator technology and software, providing forward-thinking solutions to aid instruction, club fitting, and equipment innovation.

Foresight uses quadrascopic camera technology to measure the club and the golf ball independently to provide users the best golf ball and golf club delivery information available. The GCQuad is golf's only portable launch monitor which can provide comprehensive golf ball and golf club data for every club in the bag, from driver all the way to the putter.

Foresight Sports has more than 10,000 launch monitors in use in retail, residential, commercial, and driving range facilities around the world. The GCQuad and the GCHawk are trusted by the leading OEM's for their indoor club fitting needs.

To learn more about the products, please visit www.foresightsports.com. For a demonstration, contact the Representative below:

Garett Jenkinson, Territory Manager
P: 403-861-0551
E: [email protected]