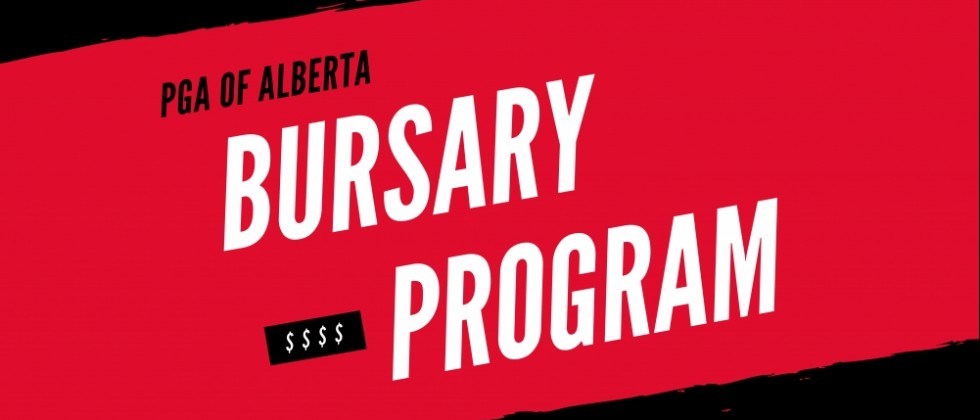 Association News
Only 3 Days Left to Apply for a $1,000 Bursary
The PGA of Alberta is proud to present 4 bursaries each year to deserving Apprentice Professionals and/or Class "A" Assistant/Teaching Professionals who meet or exceed the Bursary criteria. The Association is pleased to increase the bursary amount this year to $1,000 each! (previously $750).

All seasonal and year-round Apprentice Professionals and Class "A" Professionals (who are not employed as Head/Executive Professionals) are eligible and encouraged to apply. A minimum of two of the bursaries will be reserved for seasonal Apprentice Professionals (working 9-months or less). All Information will be held in strict confidence.

Deadline to apply for a bursary is September 30th at 11:59pm. The bursaries will be awarded at the Awards Banquet in Calgary on Wednesday, October 19th.

*Save Draft Feature*
Please remember you can save your applications online before submitting. This allows you to complete an application form intermittingly rather than all at once. Please follow the steps below.
You must be logged into your account to be able to save your draft.

Save Draft button is located at the bottom of every application form on the website.
To find Saved Drafts, please go to "My Account" or "Manage Account" and click 'My Saved Drafts'.
Submit when finished!