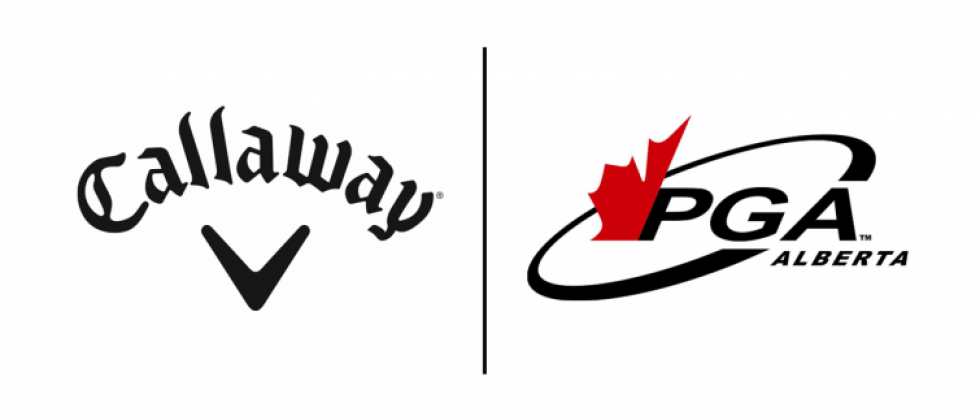 Partner News
PGA of Alberta and Callaway Golf Canada Extend Partnership for Two Years
The PGA of Alberta is very pleased to announce an extended partnership with Champion Partner Callaway Golf Canada for the next two years! Callaway will continue as the Title Sponsor of the Pro-Assistant event being held once again at the prestigious Jasper Park Lodge GC on September 6 & 7. Click here for more information on the already sold out event or to add your team to the waitlist.

Callaway continues to be a strong partner of the Association having supported numerous programs and events over the years including tournaments, education initiatives, golf shows, and the annual Buying Show. Their genuine interest and passion for the Association and members has helped forged a strong and meaningful relationship for over twenty years.

As a result of their support, Callaway Golf Canada was the recipient of the 2021 PGA of Alberta Jack Skellern Patron of the Year Award, which is presented annually to an individual or organization for their support to the PGA of Alberta and the advancement of Professional Golf in the province. They are now a three-time recipient of this Award with the Association, winning previously in 2000 and 2009!

CLICK HERE to watch a short video of PGA of Alberta Vice President Matt Johnson presenting the Award to Bruce Carroll, General Manager at Callaway Golf Canada.

"We are beyond excited to extend our partnership with the PGA of Alberta", said Bruce Carroll. "The Callaway Golf Pro-Assistant continues to be one of the most sought-after events on the calendar, and we are very fortunate to be a part of it. This sponsorship illustrates our commitment to the PGA of Alberta and its members".

About Callaway Golf…
Callaway Golf Company is a premium golf equipment and active lifestyle company with a portfolio of global brands, including Callaway Golf, Odyssey, OGIO, Toptracer and Jack Wolfskin. Through an unwavering commitment to innovation, they manufacture and sell premium golf clubs, golf balls, golf bags and golf accessories as well as active lifestyle apparel, footwear, backpacks, sport and travel bags, and other active lifestyle equipment and accessories.

For more information, go to their website www.callawaygolf.ca or contact their Representatives below:

Jim McCulley Northern Alberta Sales Rep
T: 780-995-5461
[email protected]

Tory Nilson Southern Alberta Sales Rep
T: 403-542-9638
[email protected]

Follow Callaway on social media today...