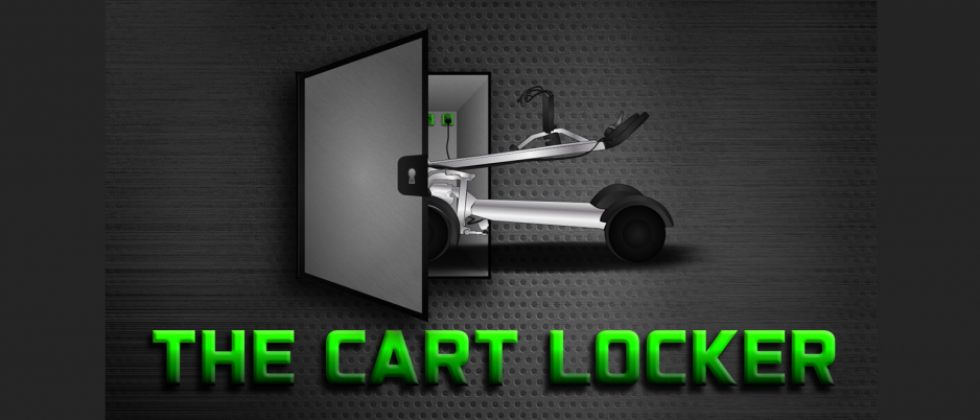 Partner News
PGA of Alberta and The Cart Locker Form New Partnership
The Association is delighted to announce a new partnership with The Cart Locker for 2022! The Cart Locker will be a Presenting Sponsor of the annual Pro-Senior event being hosted this year at Ponoka GC on August 8th.

The Pro-Senior consists of one Professional paired up with a senior amateur (50 & older) playing in a team net stableford competition. Click here for more information on the sold-out event or to add a team to the waitlist.

"What a privilege to start a partnership with the PGA of Alberta," said Jeff MacGregor, President at The Cart Locker. "It's my home Association and I couldn't ask for a better event for The Cart Locker to sponsor than the Pro-Senior. It's an awesome opportunity to give back".

About The Cart Locker - Solving storage and charging simultaneously
The Cart Locker's charging Speed Cart Locker is designed to give members an easy place to store, secure, and charge their electric speed carts at the course while providing an additional revenue stream to clubs. The benefits to facilities include a three-year ROI; minimal to no staff maintenance; greater convenience for members; and flexible installation locations means providing an increasingly needed solution.
CLICK HERE FOR THE CART LOCKER INFO SHEET
For more information on The Cart Locker including a video demonstration on how the product works, please visit their website www.thecartlocker.ca or contact their Representative below.

Jeff MacGregor President
403-975-3893
[email protected]

Follow The Cart Locker on social media today...