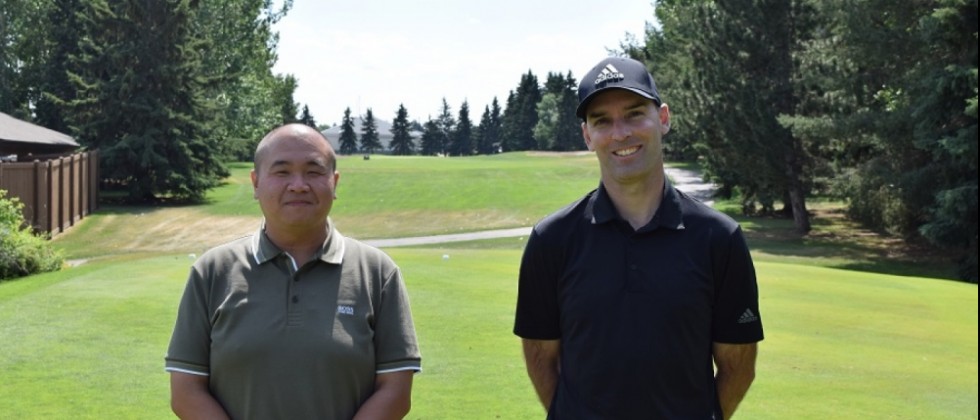 Tournament News
Heffernan Back in Winners Circle with GSH Series Win
After a perfect day of weather at The Links at Spruce Grove, Wes Heffernan of Dynamic Motion Golf Performance Centre moves back to the winners circle after a stellar performance today at the third Golf Supply House Series of the season.
In typical Heffernan fashion, Wes played a bogey-free round today which included 5 birdies and 1 eagle to finish at 7-under 65 and win the tournament by a convincing three strokes. This marks the first win of the season for Wes after winning two PGA of Alberta events last year.

Finishing in second place was the likes of Kasey Timms (Royal Mayfair GC) and Mitchell Fox (Speargrass GC) after both shooting excellent rounds of 4-under 68.
Falling one back of Timms and Fox was Jeff Cuthbertson (Stony Plain GC) taking fourth place with a 3-under 69. Rounding out the top five was another solid tournament player Kevin Black (Redwood Meadows G&CC) shooting a solid 2-under 70.
Since there were no skins winners today at the event, the skins money has been added to the purse and distributed accordingly based on payout percentages. Congratulations to all players that earned a cheque.
The next GSH Series on the schedule is the 2-day event at Cardiff G&CC on July 19 & 20. Registration deadline is this Wednesday, July 14th at 4pm so if you are interested in playing, please sign up before then. Click Here to register.