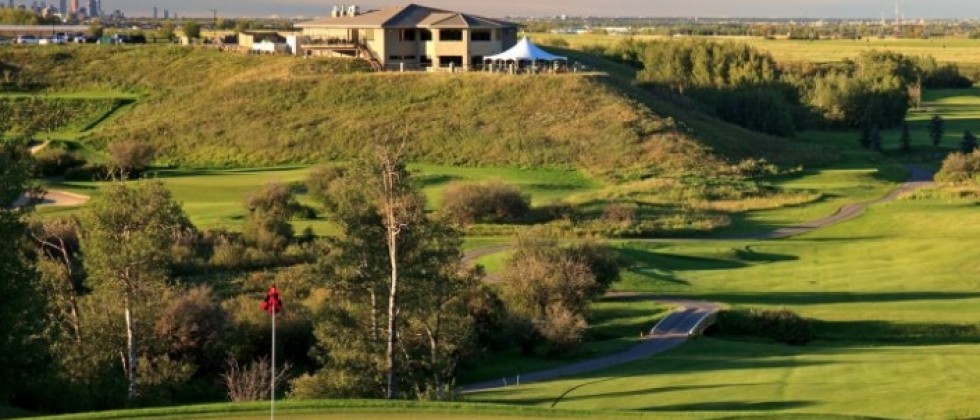 Tournament News
Riley Not Ready To Relinquish Assistants' Championship
Today saw Round 1 of the Assistants' Championship sponsored by Cobra Puma Golf at the scenic Sirocco GC. The course is in fantastic shape and helped inspire some low scores on the Leaderboard today which made for an exciting day for all.
Picking right back up where he left off last year and our 3X defending Champion is: Riley Fleming (Lynx Ridge GC) who carded an exceptional 8-under par 64 today whilst keeping his scorecard blemish free with an impressive 8 birdies on the day. Riley carded a 33 on the front-9 and 31 on the back-9.

In a two-way tie for 2nd place is: Mitchell Fox (Speargrass GC) and Scott Stiles (Earl Grey GC) who both carded stellar 5-under par 67's today. Mitchell carded 31 on the front-9 and 36 on the back-9 & Scott carded 33 on front and 34 on the back.
Rounding out our Top-5 today in a three-way tie for 4th is: Eric Locke (Priddis G&CC), Wes Heffernan (Dynamic Motion Golf Performance Centre) & Dillion Batsel (Desert Blume GC) who all carded stellar 3-under par 69's respectively to remain within reach of our Leader with low rounds needed tomorrow.
In a 6-way tie for 7th and rounding out our Top-10 today is: Matthew Mah (Cardiff G&CC), Nick Vandermey (Windermere G&CC), Stefan Cox (Calgary G&CC), Mike Belbin (Royal Mayfair GC), Grant Numrich (Red Deer G&CC) & Graeme Nelson (The Derrick G&WC) who all carded great rounds of 2-under par 70's.
Congratulations to our Day 1 Skins winners: Stefan Cox (Calgary G&CC) who had a Hole-in-One on #7 today, Ryan McDermott (Links at Spruce Grove) who had 2 Skins with Eagles' on # 2 & 8, Jared Nicolls with an Eagle on #9 and Craig Gibson (Sirocco GC) with an Eagle on #7.


First tee time is 7AM sharp tomorrow, our final group of Fleming,Fox & Stiles tee off at 1040!