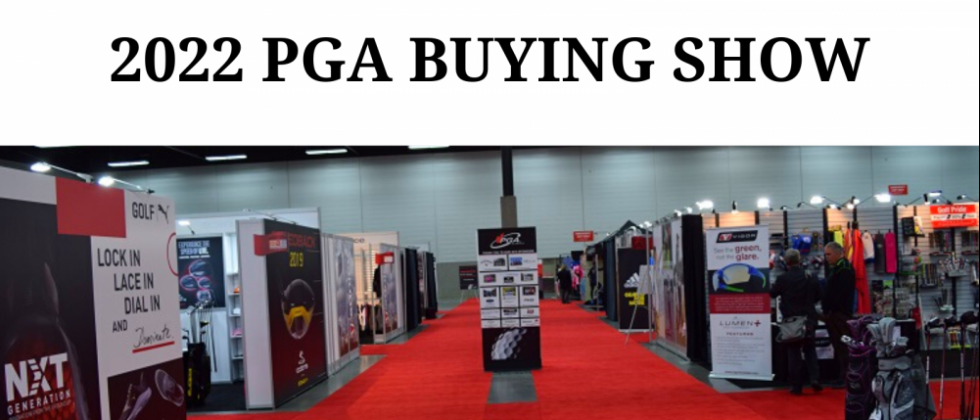 Buying Show News
Register Your Facility Today for the PGA Buying Show
The PGA of Alberta invites you and your staff to the annual Buying Show this year hosted on October 18–20 at the Calgary BMO Centre.

Our Buying Show continues to be the only "full scale" show of its kind in Canada and it is with great pride that we host this show every fall for our Members, Industry Suppliers and guests of the Industry. The Buying Show is an event that is restricted to PGA of Canada Members, Non-PGA of Canada Facilities and Golf Industry Equipment Manufacturers/Businesses.

Registered Exhibitors
With nearly 50 vendors registered to date for the Show this year, companies are eager to see the membership and their teams in person after a two year hiatus. Click Here to view Exhibitor list.

Products Represented
You are also able to view the 'Products Represented' by the registered vendors on the same page as the Exhibitor list. Click Here to view Products Represented at the Show.

Registered Facilities
Click Here to see if your facility is currently registered for the Buying Show.
Show Schedule
Click Here to view the 2022 PGA Buying Show schedule. Scroll down and click the '2022 Show Schedule' sub-tab on the page to view the schedule of events each day.

Who's Able to Attend the Show?
All PGA of Canada Professionals, Golf Courses and Teaching Facilities across Canada are welcome to attend this Show. Please send this invite to any PGA Professionals you know outside of Alberta.

Invite Your GM, Owner & Food and Beverage Staff
Remember to invite your General Manager, Facility Owner and Food & Beverage staff to the Show! Gordon Food Service will again be running the 19th Hole located in the middle of the floor plan, and will have a booth giving members and facilities a great opportunity to review all their on course and clubhouse needs for future seasons.

How to Register
Registration is simple and can be completed online in minutes. In order to register, please note and the follow the steps below;
For facilities without a PGA of Alberta Professional, please create a website Profile by CLICKING HERE. Only one profile per facility needed. If you registered for the Show in a previous year, please use the same account from then to register for this year's Show. Contact

[email protected]

for any questions about your account.

Log into the PGA of Alberta website and go to the Events tab > Buying Show > 2022 Attendee Registration.

Click "Register Now" and follow steps to officially register for the Buying Show.

IMPORTANT - Make sure you click "+ Add Another Attendee" below Attendee Information to register multiple people from your facility.