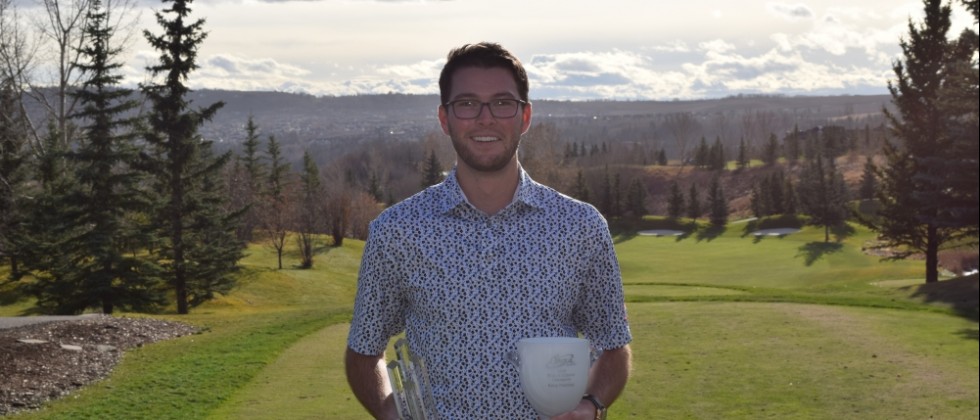 Awards News
Riley Fleming Wins his Second Player of the Year Award
Congratulations to none other than Riley Fleming of Lynx Ridge GC for winning his second PGA of Alberta Player of the Year Award! (previously won in 2018). Riley had another tremendous tournament season this year which included the following highlights:
Click HERE to see Riley's reaction to receiving the award.

Stayed tuned for the Jack Skellern Patron of the Year announcement this week which is the final award to be announced!