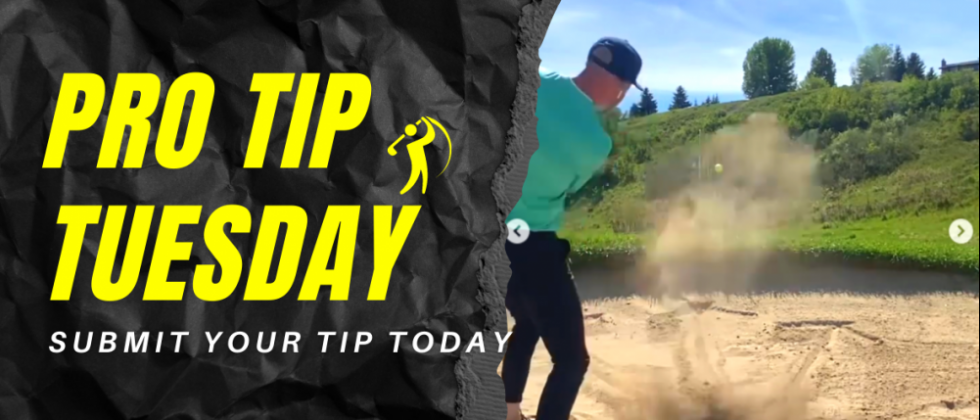 Association News
Pro Tip Tuesday is Coming Back
Pro Tip Tuesday is a social media initiative created in 2019 that will show off your skills as a Golf Professional and help bring exposure to you and your club. The Association will give golfers a reason to check out the PGA of Alberta Instagram account, including your own! We will start posting Pro Tip Tuesday submissions in December.

How do you become a part of Pro Tip Tuesday?
All you need to do is create a quick golf tip video between 30 seconds to 2 minutes and use the specific hash tag #pgaofabprotiptuesday and handle @pgaofalberta and the PGA of Alberta will re-post your video on their Instagram account every Tuesday. One video will be posted per week. We ask you to submit your video using the Dropbox link below in case you do not post on your own account.

Video Tips
Be Professional. You are representing the Association so ensure you look and act the part.
Intro. State your name, club, and position as the intro to your video.
Length. Ensure your video is between 30 seconds to 2 minutes.
Rehearse. Practise your video tip a few times before the final "shoot".
Setting. Make sure there's no noise/visual distractions around you so viewers can focus on you. Your video can be shot indoors or outdoors (weather permitting).
Look at past examples of Pro Tip Tuesday videos below for inspiration:
Top 100 Points
Everyone who participates in Pro Tip Tuesday will earn 3 Top 100 points for the new program year. You can only receive 3 points per year. We recommend doing more than one video but a max of 3 points will be rewarded for the Top 100 program.

Deadline
Deadline has been EXTENDED to Friday, December 10th for submission.
Dropbox Link > CLICK HERE TO SUBMIT VIDEO WHEN COMPLETE