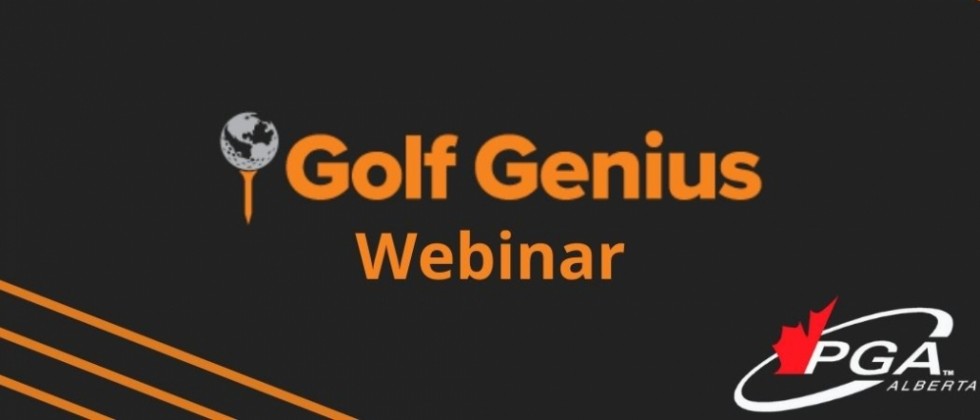 Education News
The Education Committee is excited to announce that it will be hosting a webinar on all facets of the Golf Genius Software which will be available to all members. This day will consist of a morning and afternoon session where members can choose to educate themselves on a topic most relevant to their club.
Golf Genius Software has many benefits which include;
Overall learning about Golf Genius Software

Tools and features for tournament and league set up

Tools and features to enhance the golf shop

Member knowledge can provide value to their club
Objective:
To educate current PGA of Alberta members about the features of Golf Genius Tournament Management Software (GGTM) and Golf Shop Software (GGGS).
Date / Time:
February 1, 2022
We will offer an AM session and a PM session. Each session will cover the same material. If a participant chooses to attend the AM session, they are not required to attend the PM session but you may attend a different session in the PM.

9:30AM to 10:30AM – Session 1, 2, 3, or 4
10:30AM to 10:45AM – Break
10:45AM to 12:00PM – Continue session
12:00PM to 1:00PM - LUNCH
1:00PM to 2: 30PM – Session 1, 2, 3, or 4
2:30PM to 2:45PM – Break
2:45PM to 4:00PM – Continue session
Please click down below to learn more about what will be offered during the webinar.
Session #1 : Learn More- Golf Genius Software
Session #2 : Golf Genius TM Club
Session #3 : Golf Genius TM Club Premium
Session #4 : Golf Genius Golf Shop