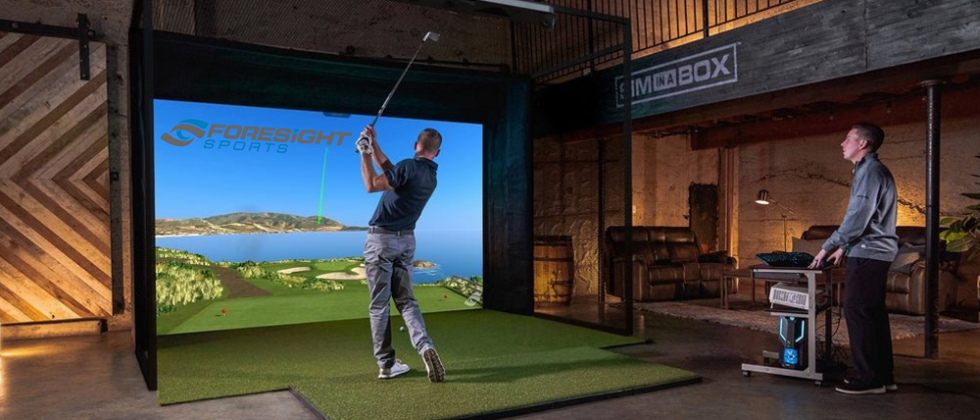 Partner News
PGA of Alberta and Foresight Sports Canada Extend Partnership for Two Years
The PGA of Alberta is pleased to announce an extended partnership with Foresight Sports Canada as the Presenting Sponsor of the Association's Top 100 Program for the next two years!

"Foresight Sports Canada, the Canadian distributor for the San Diego, California based Foresight Sports, is extremely pleased to continue our partnership with the PGA of Alberta's Top 100 Program to support PGA Members in education and professional development" said Garett Jenkinson, Territory Manager and PGA of Alberta Member. "As a company committed to providing world leading information and metrics, we could not be happier with this fit. Thank you to all PGA Members who took advantage of the referral program over the past couple of years".

The PGA of Alberta Top 100 Program was launched in 2019 and is based on pre-defined measurable criteria designed to recognize members who dedicate their time and proven abilities in advancing the Association's interests for the benefit of all Golf Professionals.

With this extended partnership, the PGA of Alberta will continue to offer 10 cash bursaries at a value of over $5,200! The annual Top 100 Award is given out to the member who accumulates the most points for the program year.
Click here to view the current Top 100 standings!
About Foresight Sports…
Located in San Diego, California, Foresight Sports is a designer and manufacturer of performance analysis and game enhancement technologies. Their products include launch monitors, simulators, performance/entertainment software, and smart mobility solutions for a variety of sports and games.

In 2017, Foresight Sports unveiled its ground-breaking four-camera GCQuad launch monitor. Featuring complete ball, club head, and putting data in a compact and portable unit, the GCQuad set a whole new standard of accuracy for performance analytics, and has been awarded Golf Digest's Editors' Choice Award for Best Launch Monitor for four consecutive years.

Today, Foresight Sports is a total technology provider, with more than 15,000 GC launch monitors and golf simulation solutions in use in retail stores, driving ranges, commercial facilities, and homes worldwide. With engineering, manufacturing, and quality-assurance teams all located under one roof, Foresight Sports offers complete, vertically integrated solutions for every segment of the market.

To learn more about their products, please visit www.foresightsports.ca. For a demonstration, contact the Representative below:

Garett Jenkinson, Territory Manager Alberta
T: 403-861-0551
E: [email protected]