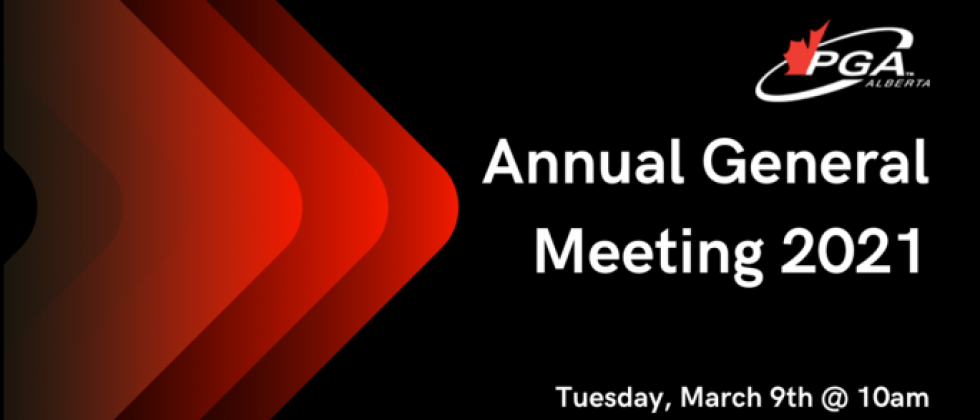 Association News
Annual General Meeting Reminder - TOMORROW @ 10am
The Annual General Meeting (AGM) of the Members of the Professional Golfers' Association of Alberta will be held tomorrow on Tuesday, March 9th, 2021 starting at 10:00am. The AGM will be held virtually this year through Zoom.

Voting for the Board & Assistants' Board is being executed online through a secure voting platform. If you did not receive an email communication on Feb. 16th, please contact [email protected]. Please note there will be no floor nominations this year.

Please click Read More below to be directed to the AGM information and Zoom Link if you did not previously receive (login required). All attendees of the AGM will receive 3 Top 100 points.