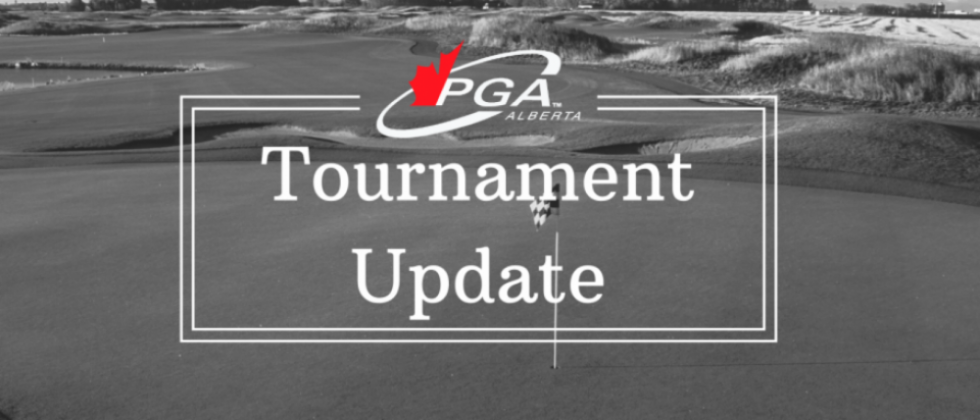 Tournament News
Tournament Registration Opens TODAY @ 10am
Tournament Registration opens TODAY @ 10am (Tuesday, March 16th) for ALL tournaments on the website (click here for full schedule). We have a great line up of tournaments from Championships, Golf Supply House Series, Pro-Ams, and Pro-Pro Team Events.

Please submit your Tournament Eligibility Form online NOW if you have not done so already to ensure you can sign up for tournaments when registration opens. Click link below for form. Registration is on a first come, first serve basis.
Click Here for Eligibility Form (login required to submit)
Helpful Tips for Registration

1. Sign up for multiple tournaments at once by clicking the "Add Another Tournament" option. This allows you to sign up for all your desired tournaments and only going through the registration process once. See image below.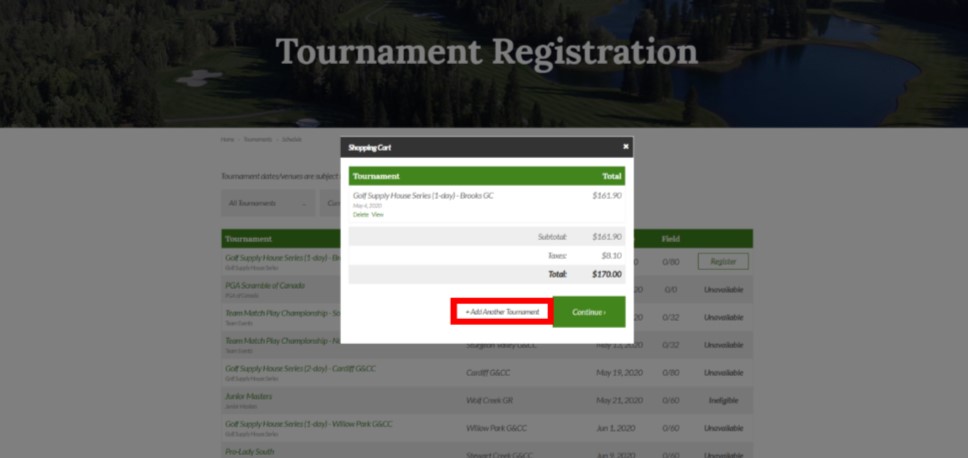 2. You can click the "Register" button beside the tournament on the schedule page as seen in the image below to register or click on the tournament itself, then click on the green "Register" button. Either option works.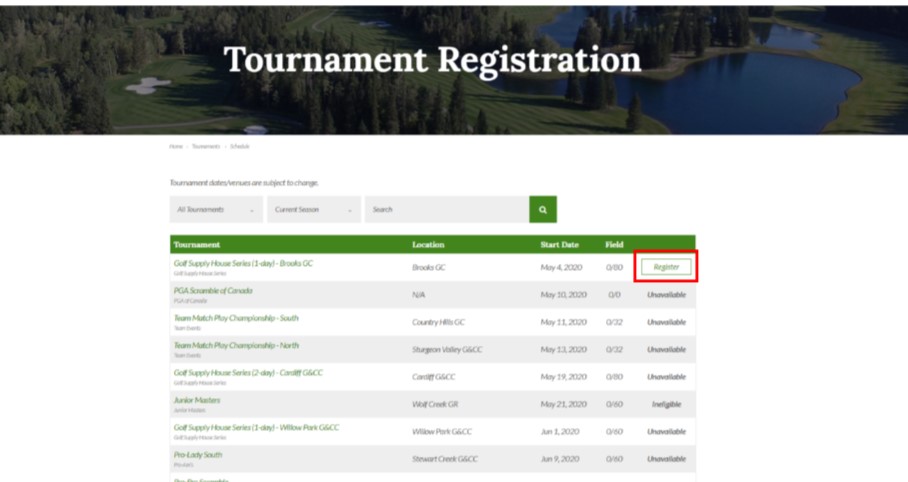 3. Check which Categories are eligible for each tournament by clicking on the tournament itself, and then looking under "Event Eligibility".

4. Click the "Pay Later" option when going through registration. Payments will go through manually on the website 28-days prior to each individual tournament you have signed up for. Example - You sign up for the PGA of Alberta Championship on August 16 & 17, payment will not be processed until July 19th @ 4pm (Payment Deadline) as indicated on the tournament page itself.

Lastly, for a full update on the upcoming PGA of Alberta tournament season such as the withdrawal policy, tournament eligibility, event formats, etc. click link below.