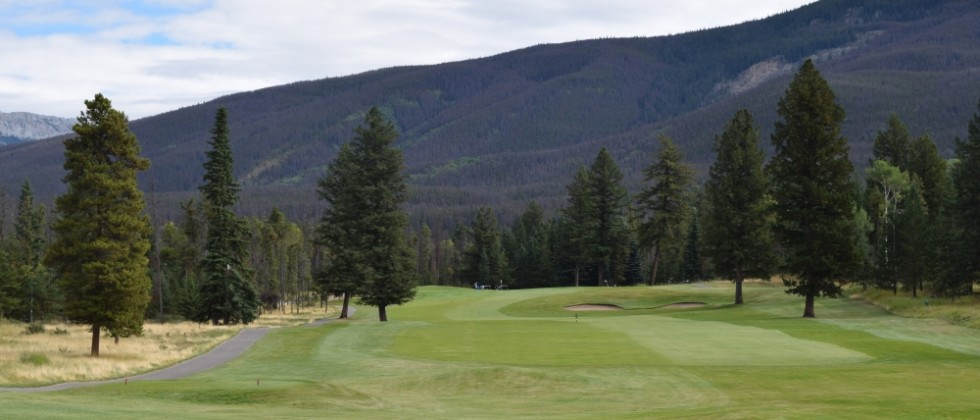 Tournament News
Tournament Schedule Now Live
The 2021 tournament schedule is now live on the website! Be sure to check out the schedule and mark your calendar with your favourite events.

Tournament Registration will open for ALL tournaments on Tuesday, March 16th @ 10am. Please read the information below for important updates on the tournament program and new initiatives being implemented this season so you know what to expect.

Tournament Registration
Tournament registration will follow the same process as last season allowing members to register for all events once opened. Members will not have to pay for each event until 28-days prior to the tournament date.

Eligibility Form
The 2021 Tournament Eligibility Form is now available on the PGA of Alberta website. The form is required to be filled out by every member playing in a PGA of Alberta sanctioned tournament this year.

After the form has been submitted and approved by the PGA of Alberta office, the member will receive notification by email stating they are able to register for events online once registration opens on Tuesday, March 16th at 10am. CLICK HERE TO SUBMIT FORM.

Withdrawal Policy
The Withdrawal Policy for 2021 will be as follows:
Withdrawal up to 28-days prior to event date, before Payment Deadline = 100% Refund
Withdrawal after Payment Deadline but 14-days prior to event date = $50 Administration Charge
Withdrawal less than 14-days prior to event date but before Registration Deadline = 50% Refund of entry fee
Withdrawal after draw is posted, after Registration Deadline = No Refund
The registration deadline date will be moved from Thursday's to Wednesday's at 4pm of the week prior to the event date. This gives host venues and players more time to plan their schedules in advance.

Assistants' Championship Eligibility
New for the 2021 season, Category II members working full-time in the golf industry (35+ hours/week for period of employment, minimum 5 months) will be eligible to compete in the Assistants' Championship. This decision will help our Association align better with the PGA of Canada's eligibility rule and was supported by feedback from the tournament survey. Life Members or any other member exempt into Category II but does not work full-time in the golf industry will remain ineligible for the Assistants' Championship.

Tournament of Champions Eligibility
Class A Assistant/Teaching Professionals working full-time at an approved golf course will now be eligible to play in the Tournament of Champions with their respective Club Champion. Opening the eligibility for this event will result in better participation and more flexibility for the clubs. Please note Apprentice Professionals remain ineligible.

PGA of Alberta Championship
River Bend G&RA in Red Deer will host the PGA of Alberta Championship this season. Based on survey results, the majority of respondents who played in the Championship last year were in favour of going back to River Bend in 2021.

After this season, we will be moving the Championship back to a Calgary and Edmonton rotation so make sure you play in this prestigious event one last time at River Bend!

Team Match Play Championship
The opening seeding rounds will be brought back for the Team Match Play Championship this season. The format for the opening seeding round will be team best ball to determine the team's position for the brackets.

Pro-Assistant
We are pleased to be bringing the event back to Jasper Park Lodge GC in 2021. For anyone that missed the event last season, be sure to take advantage this time around since feedback from the tournament survey was overwhelming. The office will announce several room blocks in the coming weeks. We encourage you to sign up once registration opens (if eligible) and secure your room as early as possible to take advantage of the preferred rates.

Pro-Ams
The format for Pro-Am events (Pro-Junior, Pro-Senior and Pro-Lady) will continue as a Team Net Stableford in 2021. This will ensure scoring is transparent and the focus remains on the team aspect for these events.

Ladies' Division
For 2021, we will be adding a Ladies' Division to all our Pro-Pro team events to give female Professionals more opportunities to compete against each other in addition to the Ladies' Championship. Based on survey feedback from female Professionals, team events are the most preferred tournaments which include the Best Ball, Scramble, and Team Match Play. More details will be released in April for the Team Match Play format.

To register, please sign up for the team event you want to play in and during the registration process, please indicate who your partner will be.

Seniors' Division
We will again be hosting two Seniors' Division events added to Golf Supply House Series events. Members must be 50 years or older by the tournament date to be eligible to participate in this division.

If eligible, we encourage you to participate this season as it gives you the opportunity to play in more events with members of a similar age.

Skins
Tournament Skins will again be included as part of the entry fee for all stroke play events this season (Golf Supply House Series and Championships).

COVID-19 Tournament Guide
After careful consideration, a Tournament Guide was created last season in response to COVID-19 that all players had to follow. This guide covers policies on arrival time, bunkers, scoring, flagsticks, etc. These policies are still being reviewed for the 2021 season. As we get closer to the start of the season in May, we will update the membership on this guide and any policies in effect.