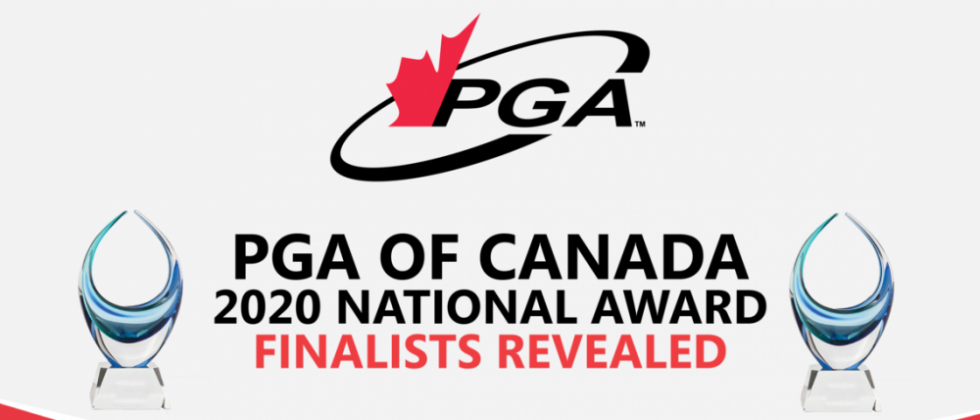 PGA of Canada News
PGA of Canada National Awards - Good Luck to Alberta Professionals
The PGA of Canada is thrilled to announce the finalists for its 2020 National Awards. Each year, a National Selection Committee evaluates nominations from Professionals across Canada. Winners for each national award are traditionally recognized during PGA of Canada Night at the PGA Merchandise Show in Orlando, Fla., however, this year will see winners revealed live during the Association's virtual National Award Ceremony on Thursday, January 28th, 2021.

"We are blessed to have a family of over 3,600 professionals who proudly share their passion and expertise with golfers from coast-to-coast," said Teejay Alderdice, the Association's President. "On behalf of the PGA of Canada, I would like to congratulate all nominees and finalists for their outstanding accomplishments this year. I look forward to celebrating their collective achievements later this month during our virtual National Awards Ceremony."

Good luck to the following PGA of Alberta Professionals up for a National Award in 2020:
Dean Ingalls (Silver Springs G&CC) - Murray Tucker Club Professional of the Year
Slade King (The Links of GlenEagles) - Dick Munn Executive Professional of the Year
Todd Halpen (Golfuture) - George Knudson Teacher of the Year
Ben Van Deurzen (Stewart Creek G&CC) - Stan Leonard Class "A" Professional of the Year
Bryce Halverson (Valley Ridge GC) - Moe Norman Apprentice Professional of the Year
Bill Dreger (Canmore G&CC) - Jack McLaughlin Junior Leader of the Year
Luke Workman (Glencoe G&CC Teaching Centre) - Ben Kern Coach of the Year
Silver Springs G&CC (Head Professional - Dean Ingalls) - Pat Fletcher Retailer of the Year
Chris DiPasquale (Par 3 Golf Academy at Bridge Valley Golf) - Warren Crosbie Community Leader of the Year
CLICK HERE to view all Finalists this year. To register for the PGA of Canada's National Award Ceremony, please click the button below.