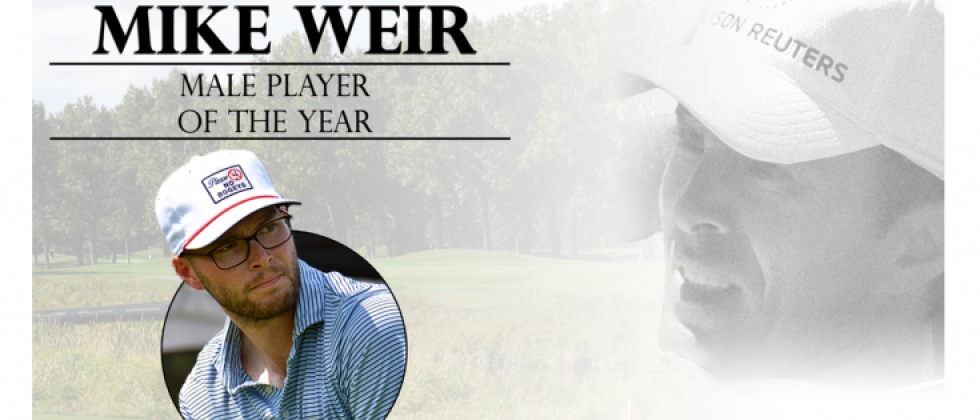 Awards News
Riley Fleming Named Mike Weir Male Player of the Year
Riley Fleming of Lynx Ridge GC managed to pick up what he called "the biggest win of (my) career" this past summer at the PGA Championship of Canada – and he did it in record breaking fashion. In the history of the event, won in the past by the likes of Arnold Palmer, Moe Norman and Lee Trevino, nobody has gone as low as Fleming, who shot 66-63-68-66 to win by three strokes at Parcours du Vieux Village in Bromont, Quebec.

In addition, Fleming managed to battle back from an opening round 74 at the PGA Assistants' Championship of Canada with rounds of 66 and 69 to place in a tie for third.

A month before his triumph at the National Championship, Fleming won the PGA of Alberta's Cobra Puma Golf Assistants' Championship in a playoff over Grant Numrich, firing 64-71 at the two-day event at Sirocco GC. This was Riley's fourth consecutive Assistants' Championship victory with the PGA of Alberta.

Since receiving his card back in 2018, Riley has already amassed two provincial Player of the Year Awards (2018 & 2020), one national Player of the Year Award, six provincial Championship titles, and one national Championship title.