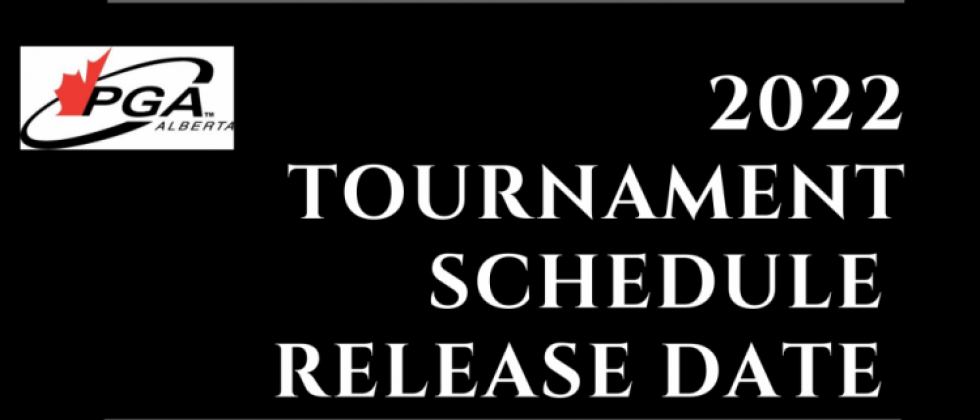 Tournament News
2022 Tournament Schedule Update
The 2022 golf season is just around the corner and we hope you are looking forward to the upcoming Tournament Season beginning in May. The schedule will officially be released after completion of the Annual General Meeting on Wednesday, March 16th.
Registration will open for ALL events the following week on Friday, March 25th @ 10:00 AM. We have a great line up of events which include Championships, Golf Supply House Series, Pro-Ams, and Pro-Pro Team events supported by a top-notch list of Sponsors & Partners.

---

The 2022 Tournament Eligibility Form is NOW available for submission online.
Click here for 2022 Eligibility Form.
This form is required to be filled out by every member playing in a PGA of Alberta sanctioned tournament this year. You will receive an email communication when the form is available for submission.
Please contact me ([email protected]) with any questions.