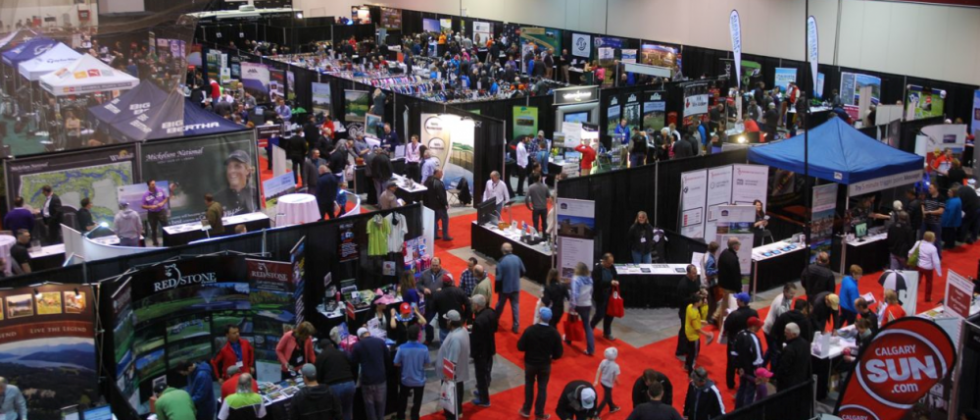 Golf Show News
Early Bird Registration Now Open for 2023 Calgary & Edmonton Golf Shows
EARLY BIRD Exhibitor registration is NOW OPEN for the 2023 Calgary & Edmonton Golf Shows in March and April! The Association is excited to get these Shows back up and running after being postponed the last three years.

Why Exhibit at the Shows?
The Golf Shows are a great opportunity for you to promote your facility/company and programs to over 7,000 passionate golfers throughout the province. Exhibiting at the Shows allows your facility/company to sell green fees (bundle packs), products, memberships, league play, simulator leagues, lesson packages, etc., all while exposing your brand to new demographics in a fun environment. Your facility/company also has the chance to take advantage of the upswing of new golfers the industry has experienced over the last three years. The upcoming Shows are scheduled as follows:
Calgary Golf Show
March 18 & 19, 2023 | BMO Centre (Hall D)
CLICK HERE TO REGISTER

Edmonton Golf Show
April 1 & 2, 2023 | Edmonton Expo Centre (Hall A)
CLICK HERE TO REGISTER
Top 100 Points
All PGA members at a facility that pays for a booth at either Golf Show will receive 5 Top 100 points for the new program year!

Early Bird Deadline
The Early Bird registration deadline is DECEMBER 16th for both Shows. Be sure to take advantage of these discounted rates and don't miss out on being a part of the Alberta Golf Shows! If you have any questions about the Shows, please contact Trevor Rioux at [email protected]. Click links above to Register (login required).