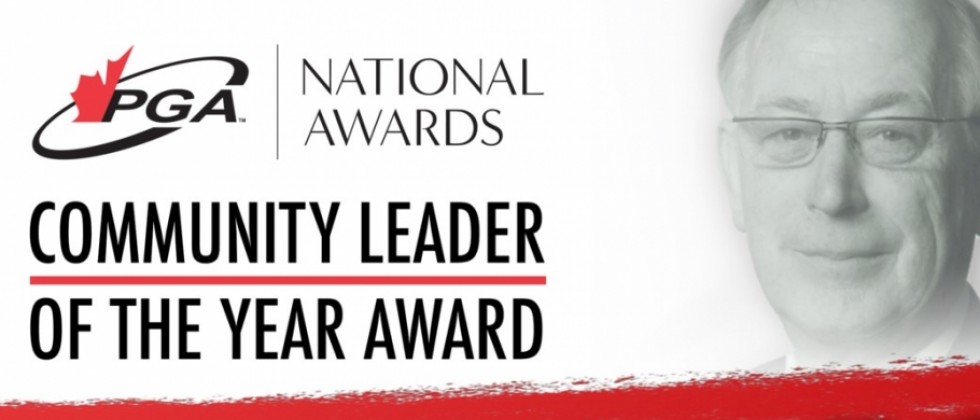 PGA of Canada News
Warren Crosbie Community Leader of the Year Award - Deadline to Nominate November 15
The Warren Crosbie Community Leader of the Year Award, introduced in 2020 and named after PGA of Canada Past President and Life Member Warren Crosbie, is presented annually to a member of the Association who has demonstrated exceptional leadership qualities and gone above and beyond to make a meaningful and lasting impact within their community.More details on Todd's work can be found here. COMMUNITY LEADERSHIP AWARD GUIDELINES

Last year's winner was Todd Keirstead, who is making a huge different in the lives of others with his ParaGolf Canada initiative, which has helped bring disabled golfers to the sport and back to the sport.
Involved in the promotion and development of community and/or charitable initiatives to help others, going beyond their regular day to day duties;
Consistent and outstanding dedication to making their community a better place;
Recognized as someone of outstanding character.
The National Awards Committee will select a recipient based on these criteria. While achievements during the past year should be emphasized, a candidate's entire experience and commitment to continuing their contributions will be strongly considered. Deadline to submit – November 15, 2022

The more detailed your nomination, the better chance the candidate has of being chosen by the selection committee.

For more information and to nominate a candidate, click here.