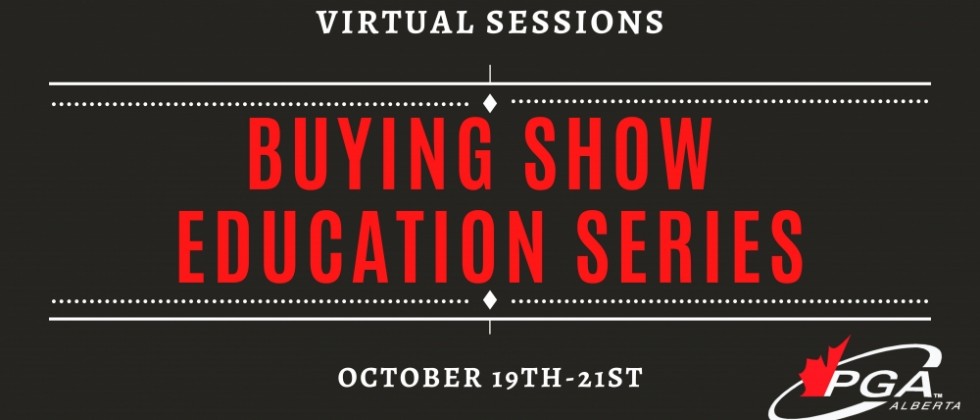 Education News
Education Sessions Now Virtual
The PGA of Alberta's Education Committee is excited to announce the 2021 Buying Show Education Sessions are moving virtual. Sessions will be conducted within a Zoom webinar, which allows for an unlimited number of participants to attend. This year's aim was to highlight the local knowledge we have within the association, but also learn from what other professionals are doing in the province. Each of the 3 days, there will be an education session covering a different relevant topic related to the golf industry that will help to continue to grow the game.
October 19, 2021
Dean Ingalls is excited to be sharing some of his knowledge of merchandising within a Golf Shop. This will include different philosophies as well as techniques used recently to achieve great member communication and success within his shop. Further to this he will be discussing some keys to being hired year-round at golf facilities for Assistant and Associate Golf Professionals.
October 20, 2021
An open discussion on growing the game of golf and promoting your book of business. Todd Halpen, Randy Robb, Luke Workman and Paul Horton will be sharing their experiences as golf instructors to give insight on what has made them successful over many years. Josh Fleming has graciously agreed to mediate the event.
October 21, 2021
In this presentation Dr. Legg will discuss the importance of adapted programming for persons experiencing disability. David will review practical steps your club and staff can start doing immediately to be more inclusive, welcoming and diverse.
Registration Is Now Open
Click Here to see Dean Ingalls
Click Here to see Alberta's First- Class Instructors