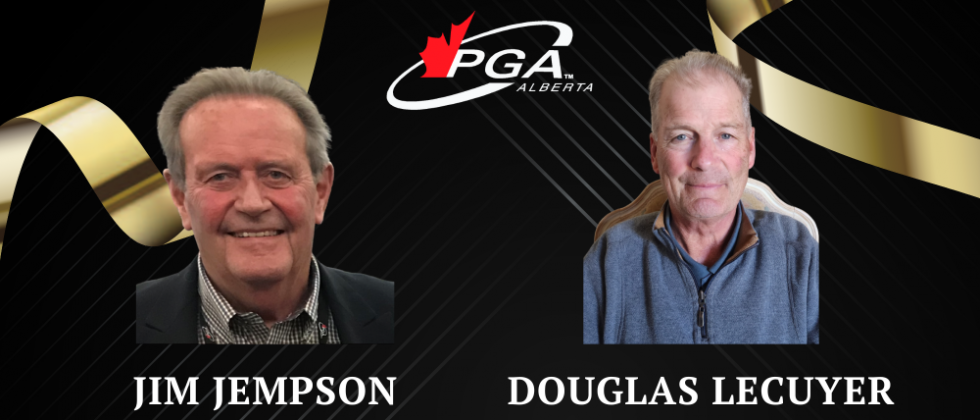 Awards News
Jim Jempson & Douglas Lecuyer Receive the Lifetime Achievement Award Honour
The PGA of Alberta is proud to recognize Jim Jempson and Douglas Lecuyer as the newest Lifetime Achievement Award recipients for their illustrious careers and contributions made to the Profession and the Association!

Jim and Douglas were officially recognized at the Association's Awards Banquet last week on October 19th at the Calgary BMO Centre. Both gentlemen received their exclusive bronze trophies designed by Canadian Artist Don Toney, at the Awards Banquet and also gave a speech on stage in front of their peers. Learn more about Jim and Douglas' careers by reading their bios below.
---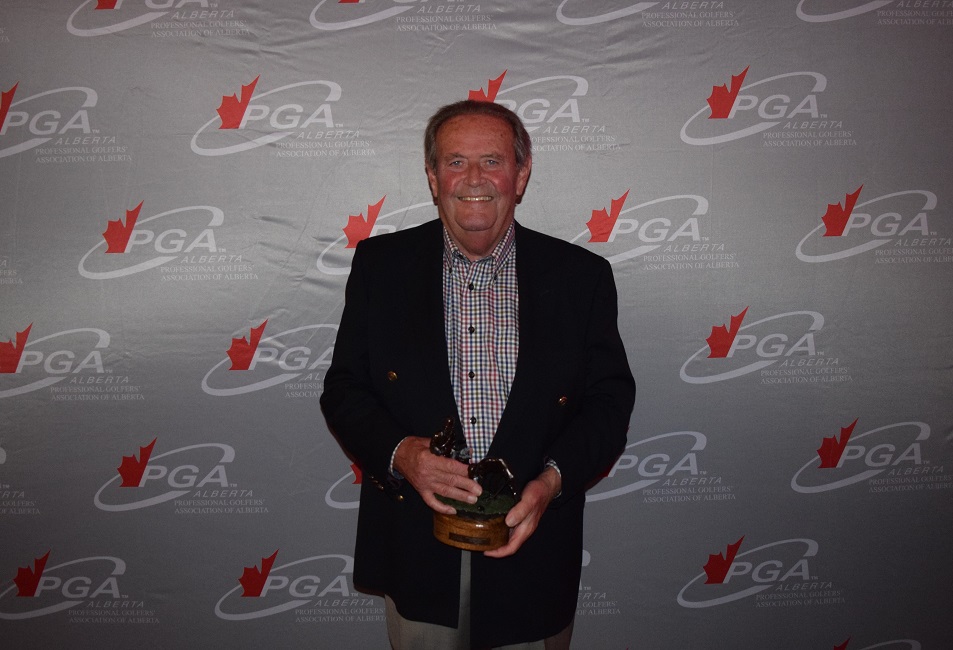 Jim Jempson
Leadership Pillar
Born in 1948 in Calgary, Jim "James" Jempson has had an illustrious, long, impactful and storied career in Golf and began his PGA of Canada journey in September of 1972. Spanning over 50 years now, having achieved Life Professional Designation in 2015, Jim has been a pillar in Alberta's PGA Association holding various roles throughout his career.

Jim began his professional journey at Willow Park G&CC in 1972 as an Assistant Golf Professional. After 4 successful years at Willow Park G&CC, Jim then headed north to Edmonton to The Royal Mayfair GC for 3 seasons before taking the Head Professional job at Sturgeon Valley G&CC in St. Albert. After cutting his teeth at Sturgeon Valley for 4 seasons from '78-'81, Willow Park came calling and Jim moved back to Calgary to take on the Head Professional role and was a stalwart at the Club for the next 33 years.

During his time at Willow Park G&CC, Jim was involved or responsible in several projects that had major impacts on the membership and in the greater community through charitable endeavours. One of Jim's crowning achievements during this time was the conception of the Willow Park Charity Golf Classic that has provided 11.1 million dollars to date to various Calgary Charities. He also was key in instituting Alberta Junior Boys Camps from '72 – '90. The impact Jim has had as a Coach or Teacher cannot be overlooked as he has worked with a multitude of Junior Champions, most being Professionals in our Zone in similar roles of nurturing and mentoring the next generation of Junior, Collegiate and Professionals in our ever-expanding Membership.

Jim has held a multitude of roles within the PGA of Alberta Association over the years, serving as Vice President of the Association in 1983, elected as President of the Association in 1984 and serving on the Board of Directors for 7 years. He was involved in the Education Portfolio as Education Director from '77 – '81, during that time he served as Chairman of the Education Seminars and helped pioneer and develop National Education Meetings with Tex Noble. Jim also was involved in the development of the Recertification Program for Humber College.

He has been a recipient of some notable awards and competitions during his 50 years of Membership, including: 1976 PGA of Alberta Champion, 1997 PGA of Alberta Club Professional of the Year & 2003 PGA of Alberta Merchandiser of the Year.

The Association is extremely pleased and proud to recognize Jim as the fourth Member to receive the PGA of Alberta Lifetime Achievement Award in the Leadership Pillar.

---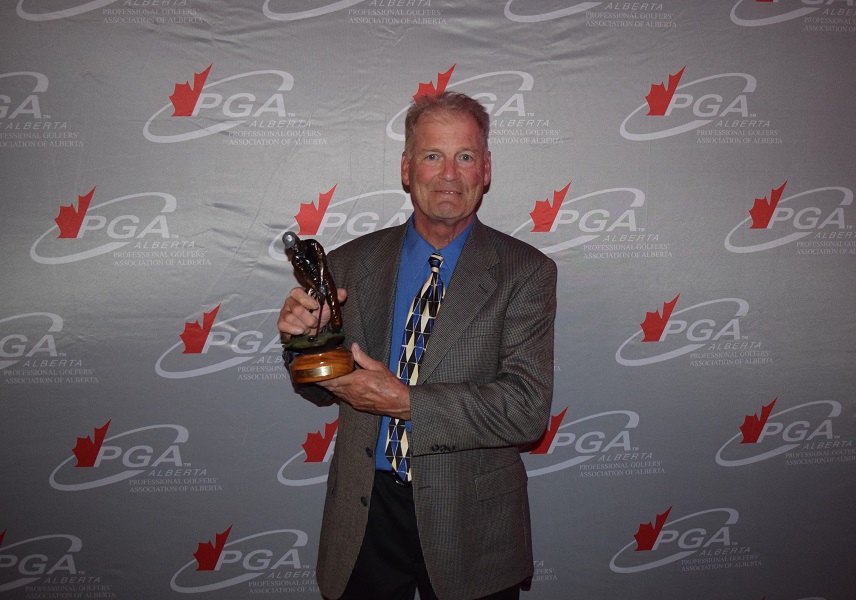 Douglas Lecuyer
Player Pillar
Born in 1958 in Wainwright Alberta, Doug Lecuyer has been a Member of the PGA of Canada since 1982. Doug was a talented Junior Golfer and a gifted hockey player and followed the hockey avenue first despite his prodigious talent at golf, becoming a professional hockey player in the NHL from 1978-1983 playing for the Chicago Blackhawks, Pittsburgh Penguins & Winnipeg Jets. Doug returned to Golf following his hockey career and had a 30+ year career as a Club and Teaching Professional in Alberta and British Columbia.

Doug has had an extremely storied tournament career as a Junior and Professional, both Provincially and Nationally, with too many results to note all. Some of his most noteworthy results are:
Alberta Junior Champion '73, '74 & '76
Alberta Men's Amateur Champion in '75 at only 17 years old
Won the PGA of Canada Assistants' Championship in 1983 at St. Charles G&CC in Manitoba
Played in The Canadian Open in 1984
Winner of the PGA of Alberta Championship in '84, '85 & '86
5-time Edmonton Open Champion in '75, '80, '81, '84 & '85
Team Member of Alberta's Willingdon Cup Team in '77, '79 & '81
Team Member of Alberta's Titleist Cup Winning Team in '96 & Member of the '98 Team
Doug's Club Professional career was mostly spent in Northern Alberta with lengthy stints at: Hinton GC where he spent 15 years at the Head Professional & during the large transition from a 9-hole course to full length 18-hole course), 7 years as the Assistant Professional at The Links of Spruce Grove, 9 years as the Teaching Professional at Lewis Estates G&CC & 2 years as the Head Professional of Eagle Point Golf Resort in Kamloops, BC.

In 2019, Doug received Life Member status with the PGA of Canada after being a Class "A" Member for over 30 years. Doug becomes the 4th Member to receive the PGA of Alberta Lifetime Achievement Award in the Player Pillar, joining fellow Members, Henry Martell, Frank Fowler & the late Bud Loftus.

Click Here to learn more about the PGA of Alberta Lifetime Achievement Award.