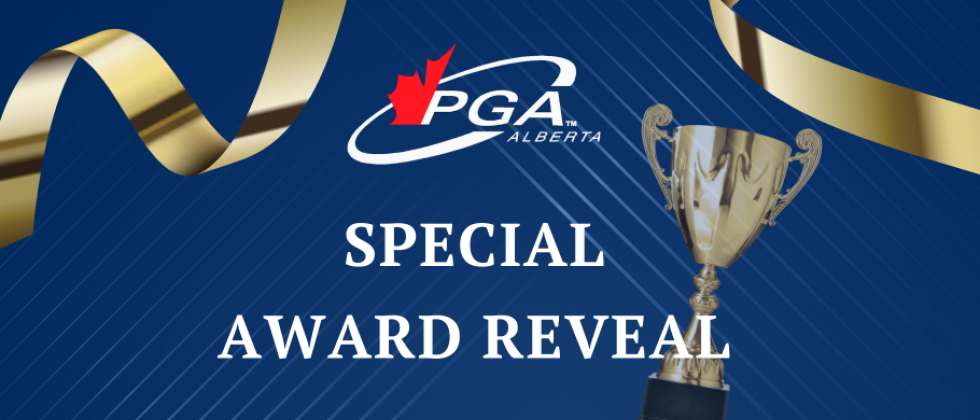 Awards News
Jim Jempson & Douglas Lecuyer Set to Receive Lifetime Achievement Award Next Week at Banquet
The Association is proud to announce that Jim Jempson and Douglas Lecuyer will receive the prestigious Lifetime Achievement Award with the PGA of Alberta for their illustrious careers and contributions made to the Profession and the Association!

Jim and Douglas will officially be recognized and receive their Awards at the Awards Banquet next week on Wednesday, October 19th at the Calgary BMO Centre (after the second day of the Buying Show). Both gentlemen will be present at the Banquet and giving a speech on stage.

The Awards evening will kickoff with cocktails & appetizers at 5:00pm and will be followed by the Awards Banquet at 5:45pm, held in the Palomino Room at the BMO Centre (located right beside Hall D). All PGA of Alberta members and attendees of the Buying Show are encouraged to attend the Awards Banquet.
---
Jim will receive the honour in the Leadership Pillar which recognizes an individual for the below impact they have made to the Association and Industry. Jim will be the fourth member to receive this Award in the Leadership Pillar.

Leadership Pillar
Mentored multiple Head Professionals
Made significant contribution to their club
Made significant contribution to the industry
Most respected Professional in their area
---
Douglas will be receiving the Lifetime Achievement Award in the Player Pillar which recognizes an individual for the below impact they have made to the Association and Industry. Douglas will also be the fourth member to receive the Award in the Player Pillar.

Player Pillar
Won National Championship
Won multiple Provincial Championships
Represented Canada in competition
Dominant player of their time in their area