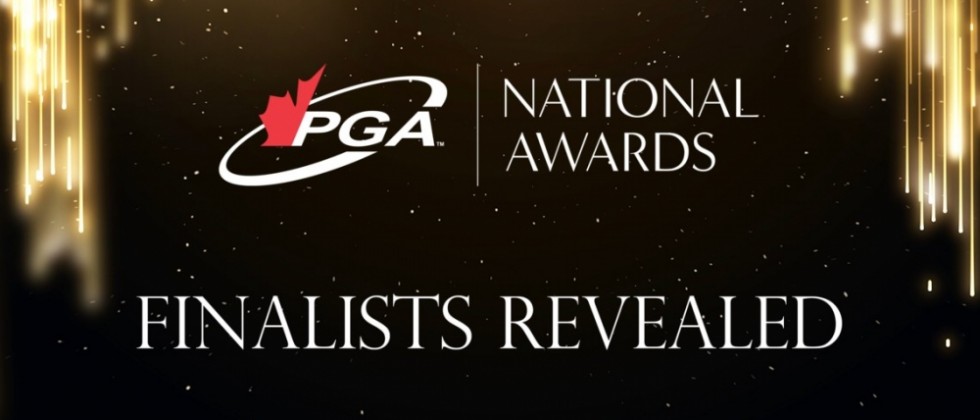 Awards News
PGA of Canada National Awards - Good Luck to Alberta Professionals
The PGA of Canada is thrilled to announce the finalists for the 2021 National Awards. Each year, a National Selection Committee evaluates nominations from Professionals across Canada. Winners for each national award are traditionally recognized during PGA of Canada Night at the PGA Merchandise Show in Orlando, Florida, however, this year will see winners revealed live during the Association's virtual National Award Ceremony on Thursday, January 27th, 2022.

"We are blessed to have a family of over 3,600 professionals who proudly share their passion and expertise with golfers from coast-to-coast," said PGA of Canada President Teejay Alderdice. "On behalf of the PGA of Canada, I would like to congratulate all nominees and finalists for their outstanding accomplishments this year."

Good luck to the following Alberta Professionals up for a National Award in 2021:
Chris Schatzmann (

Stewart Creek G&CC

) - Murray Tucker Club Professional of the Year
Patrick Coli (Carnmoney GC) - Dick Munn Executive Professional of the Year
Josh Fleming (GOLFTEC Calgary Beacon Heights) - George Knudson Teacher of the Year
Chris Ward (Edmonton Petroleum G&CC) - Stan Leonard Class "A" Professional of the Year & Tex Noble Professional Development Award
Rachel Wiebe (Windermere G&CC) - Moe Norman Apprentice Professional of the Year
Stephen Yanitski (Valley Ridge GC) - Jack McLaughlin Junior Leader of the Year
Jamie Reimer (Golfuture YYC) - Ben Kern Coach of the Year
Fort McMurray GC (Head Professional - Kyle Corriveau) - Pat Fletcher Retailer of the Year
Katy Rutherford (Silver Springs G&CC) - Brooke Henderson Female Player of the Year
Riley Fleming (Lynx Ridge GC) - Mike Weir Player of the Year
CLICK HERE to view all Finalists. Early in 2022, registration for the virtual National Award Ceremony will be live.