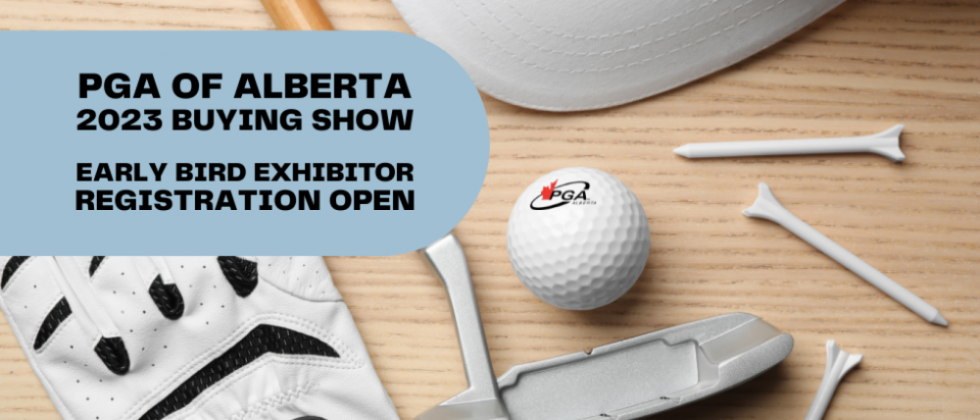 Buying Show News
Early Bird Exhibitor Registration Now Open for the 2023 PGA of Alberta Buying Show
Early Bird Exhibitor Registration for the 2023 PGA of Alberta Buying Show is Now Open!
---
The PGA of Alberta would like to invite you and your company to attend this annual Show being hosted on October 17th – 19th at the Calgary BMO Centre. Take advantage of early bird exhibitor registration until June 30th!

Attendee Registration for PGA Members and Green Grass Facilities will open August 1st, 2023 at 10 AM.

The purpose of the Buying Show is to bring Golf Professionals, Equipment Manufacturers, and Sales Representatives all together in the same building, in order for them to prepare their inventories for the following season. Over the course of the three days, nearly 1,200 people gather from across the province, and country, to look at what's new and exciting in the golf industry.

---
Ready to register? Follow these step-by-step instructions to register as an Exhibitor for the 2023 PGA of Alberta Buying Show.


The registration process for Exhibitors is simple and can be completed online by visiting the PGA of Alberta website. Click on the following links for the Exhibitor Information Package which includes details on Exhibitor Benefits, Show Schedule, Booth Rates, Show Terms & Conditions, etc., or to register your company for the Show.